BOTOX/XEOMIN/DYSPORT Beverly Hills
WHAT IS BOTULINUM TOXIN TYPE A (BRAND NAMES:BOTOX®/XEOMIN®/DYSPORT®)?
Botox®, Xeomin®, and Dysport® are highly purified proteins that are derived from the same family of naturally occurring muscle-relaxing compounds known as neuromodulators. These injectable neuromodulators are available only by prescription, and share a similar chemical structure and function. They serve as effective, non-invasive treatment options for patients seeking to temporarily minimize the appearances of fine lines and wrinkles on the face. Botox® was first widely used in ophthalmology to treat muscle spasms around the eyes. When it was observed that patients who received this treatment had a softer, relaxed, and more youthful look, Botox® Cosmetic was born. Now we have three products available to make us look better without invasive surgical measures. LidLift offers the best Botox Beverly Hills and Los Angeles has to offer as well as Xeomin and Dysport.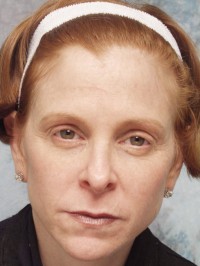 BENEFITS
Over time, the cumulative effects of the natural aging process, repetitive facial expressions, and environmental stressors (i.e. sun damage) contribute to facial imbalance and asymmetry, often leading to the development of crow's feet, worry lines, forehead lines, and a perpetual pinch along the eyebrows. Neuromodulators (Botox®, Xeomin®, and Dysport®) function by blocking the nerve impulses around the injection site, weakening and relaxing the adjacent muscles and preventing them from contracting. By hindering one's ability to make the facial expressions that create wrinkles, these muscle-relaxing compounds also prevent new wrinkles from forming. The rejuvenating effects of neuromodulators include improvement in the appearance of:
"Bunny lines" on the sides of the nose
Glabellar lines (eyebrow furrows)
"11" lines between the eyebrows
Crow's feet (fine lines around the eyes)
Gummy smiles
Nasal flare
Drooping eyebrows
Sagging/fine lines at the corners of the mouth
Vertical or horizontal neck bands
THE NEED FOR A NEW TREATMENT APPROACH
Standard botulinum toxin administration techniques involve injecting relatively large quantities of diluted Botox®, Dysport®, or Xeomin® solutions in a small number of isolated treatment sites. Unfortunately, this method allows the injected material to "drift," which can result in undesirable side effects (i.e. shiny foreheads, an unnaturally "frozen" look, and visible rippling). However, thanks to highly-esteemed Cosmetic Surgeon and Board Certified Ophthalmologist, Dr. Kenneth Steinsapir, you can ditch the pinch without the freeze! Dr. Steinsapir's revolutionary Microdroplet Lift® involves the injection of multiple tiny (microdroplet) volumes of botulinum toxin transdermally into the muscles of facial expression where they insert into the skin, allowing for a more accurate depth, positioning, and treatment pattern to safely smooth out wrinkles without resulting in a "too tight," "forehead freeze," or "bat face" look.
Through careful observation and research, and drawing from his years of experience as a clinical scientist and specialty oculofacial microsurgeon, Dr. Steinsapir developed the Microdroplet Lift® in 2005, with the aim of minimizing side effects and maximizing naturally beautiful results.
By treating the eyebrow muscles responsible for pulling the eyebrow down (eyebrow depressors) without paralyzing the muscle that lifts the forehead (frontalis muscle), Dr. Steinsapir's Microdroplet Lift® enables patients to achieve a natural brow elevation while maintaining normal forehead movement and expressions!
This patented technique (United States Patent 7,846,457 B2 issued to Dr. Steinsapir in 2010) has forever changed how we think about botulinum toxin in relation to periocular treatment, and the precisely controlled injection placement employed with the Microdroplet Lift® offers a number of unique benefits:
Creates a more youthfully balanced facial structure
Softens the effects of age and stress
Retains the patient's natural expressiveness
YOUR MICRODROPLET LIFT EXPERIENCE
When receiving botulinum toxin injections at Dr. Steinsapir's exclusive private practice facility in Beverly Hills, California patients can feel confident knowing that they are in the care of a much sought after oculofacial plastic surgeon, who will always personally perform your Microdroplet Lift®. Since 1988, Dr. Steinsapir has performed thousands of BOTOX® treatments in Los Angeles and Beverly Hills, consistently producing balanced, revitalized results with minimal (if any) downtime. Because botulinum toxin treatments typically take only 15-30 minutes, many of Dr. Steinsapir's patients are able to pop into the office for a quick "lunchtime facelift" and return to work immediately thereafter, looking naturally well-rested and refreshed.
After listening carefully to your aesthetic goals and concerns, Dr. Steinsapir will determine the type of neuromodulator best suited for your specific cosmetic concerns (Botox®, Dysport®, or Xeomin®), as well as the optimal treatment sites and number of units you will need to achieve exceptionally beautiful results. Dr. Steinsapir may also recommend ancillary facial rejuvenation procedures (i.e. dermal fillers, chemical peels, eyelid lift) to maximize and amplify your results. While all Botulinum toxin treatments are temporary, most patients notice the visible, skin-smoothing effects 5-7 days after the initial injections, and are able to sustain these results from 4-6 months (the exact time frame varies depending upon the rate at which the patient's body metabolizes the protein).
CONTACT DR. STEINSAPIR
Dr. Steinsapir is a UCLA- and University of Chicago-trained surgeon who has performed separate fellowships in both Cosmetic Surgery and Oculofacial Microsurgery. Many individuals travel nationally and internationally to undergo BOTOX® treatments and other facial rejuvenation procedures with Dr. Steinsapir. If you would like to learn more about Microdroplet Lift® BOTOX® treatments, and how this innovative technique can help you achieve your desired facial improvements, please contact our office today.
You may also continue to explore Dr. Steinsapir's website (www.Lidlift.com), where you will find in-depth information about the science behind this patented technology, before-and-after case studies, and answers to frequently asked questions about botulinum toxin injections. Your Microdroplet Lift® Botulinum Toxin treatment can serve as a key stepping stone along the path to become the best possible version of yourself. We encourage you to take the first step by calling to schedule your personal consultation with Dr. Steinsapir— while there is never an obligation, we provide the convenient option of offering many of our nonsurgical treatments at the time of your consultation. Please feel free to ask about this option when you schedule your consultation.