Botox Details Beverly Hills
Botox Procedure | Botox Case Studies
BOTOX® is a highly purified protein from a family of naturally occurring muscle-relaxing compounds.
BOTOX® was first widely used in ophthalmology to treat muscle spasms around the eyes. It was noticed that people who received this treatment had a softer, relaxed, and more youthful look. From this observation, BOTOX® Cosmetic was born.
Dr. Steinsapir encourages you to learn more about his background and then carefully look through the not retouched before and after photographs of his BOTOX® patients to understand what his natural approach can do for you.
Click Here To Learn about Dr. Steinsapir´s Patented Microdroplet Lift® BOTOX®/Xeomin® Treatment
Non-Surgical method
No Forehead "Freeze" or "Drift"
Unparalleled, Natural-Looking Results
The Future of BOTOX® Treatments!
Microdroplet Lift® BOTOX® is an enhanced and now patented method of administering cosmetic BOTOX® to individuals who seek cosmetic facial improvement with minimal risk of side effects.
To achieve natural results without the "bat face" or "forehead freeze" sometimes associated with BOTOX®, Microdroplet Lift® BOTOX® relies on highly controlled placement of tiny microdroplets of botulinum toxin to balance out the give-and-take of the muscles pulling around the eyebrows and causing the all too familiar pinching and frown lines.
>> The Need for a New Treatment Approach
>> How Microdroplet Lift® Botox® Leads to Better Results
Botox Case Study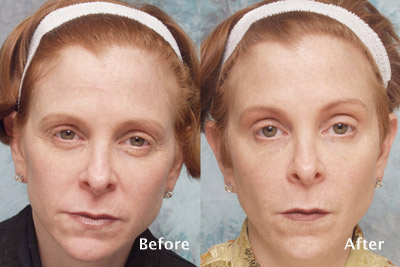 Frequently Asked Questions