Facelift
FACELIFT SURGERY (RHYTIDECTOMY) OVERVIEW
The facelift (rhytidectomy) is the single most powerful surgical procedure for improving and rejuvenating one's facial appearance. Facelift surgery is designed to smooth and sculpt the jaw line and cheeks by lifting and tightening the deeper layers of the face. A facelift can also remove unwanted fatty deposits in the face, and can tighten the loose skin that causes deeper facial lines and the undesirable "turkey wattle" neck appearance.
When undergoing any procedure that involves surgical modification of the delicate facial structures, it is crucially important to select a properly qualified facial surgeon. Dr. Steinsapir is facial plastic surgeon whose private practice is in beautiful Beverly Hills, CA, where he strives to achieve the most natural, youthful look for a given face when performing facelift surgery. Dr. Steinsapir was elected as a Fellow to the prestigious American Society for Ophthalmic Plastic and Reconstructive Surgery, one of about 500 members worldwide. He is a board certified Ophthalmologist, as well as an Associate Clinical Professor of Ophthalmology at the prestigious Jules Stein Eye Institute at the David Geffen School of Medicine at UCLA.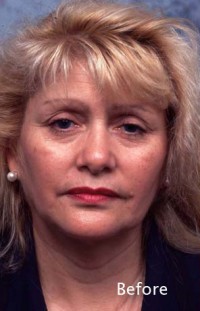 Dr. Steinsapir is a UCLA Medical School and University of Chicago School of Medicine trained surgeon who did separate fellowships in cosmetic surgery and eyelid plastic surgery. Since 1990, Dr. Steinsapir has led the trend towards small incision, minimal down-time facelifts. He is world-renowned for his expertise performing revisional facial and eyelid cosmetic surgery. As a result, patients travel from all over to consult with Dr. Steinsapir on facelifts. They benefit from his technical efficiency, surgical excellence, and artistic vision.
FACE LIFT CONSULTATION
Over the years, the facelift procedure has evolved from a simple skin lift to a more complex, deeper plane lift. Newer techniques enable plastic surgeons to produce more natural results, consequently avoiding the tell-tale 'windswept,' 'too tight,' or 'overly pulled back' appearance. There are many types of facelifts, and these procedural options help to enhance the customization process.
Face lift technique variations include the:
Deep plane lift
Superficial musculoaponeurotic system (SMAS) facelift
Endoscopic facelift
S-lift
MACS lift
Short scar facelift
Neck lift
Isolated lower face and neck liposuction
At your consultation, Dr. Steinsapir will perform a comprehensive examination and discuss with you both the benefits and risks of each procedure. He will then create an intelligent treatment plan designed to address your unique facial structure and aesthetic goals. Dr. Steinsapir believes that your facelift procedure should be tailored to your aesthetic needs, and he will discuss a range of options with you to help you find the most appropriate combination of services that achieve your goals with the least risk, the fewest incisions, and the shortest possible recovery period.
Dr. Steinsapir strives to achieve natural results that show marked improvements without looking like you have had any "work done". He favors carefully tailored incisions and deeper tissue work to which provide profound, lasting, and beautifully natural results. Balance in the face is the key. The design of the facelift incisions and how the facelift is finished are critical to achieving a successful aesthetic outcome.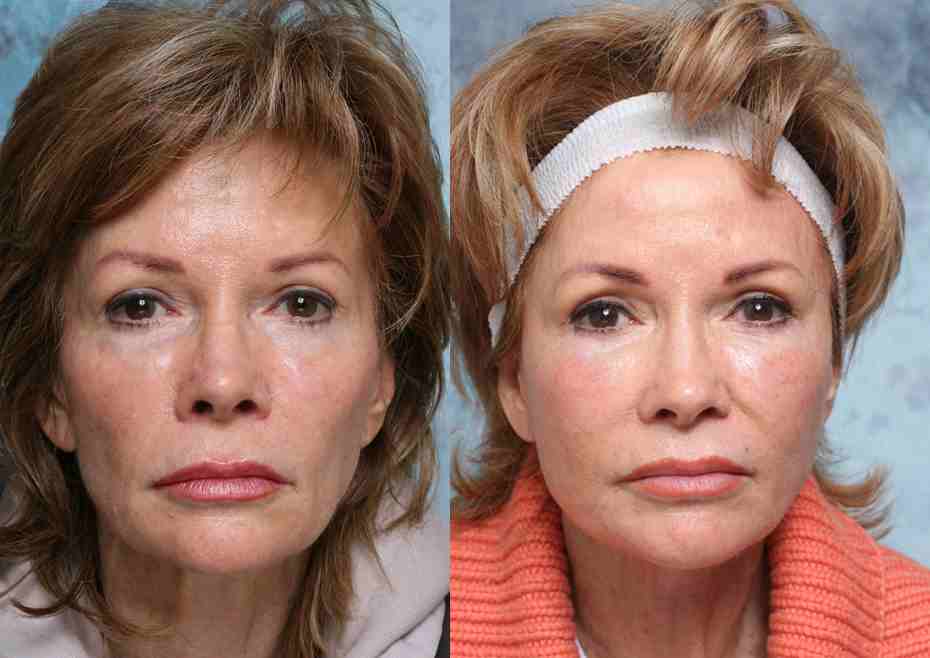 FACELIFT PROCEDURE
Facelifts can either be performed in the office awake under local anesthesia (for individuals in good health), under deep sedation, or general anesthesia. For cases requiring deep sedation and general anesthesia, Dr. Steinsapir will perform surgery at the UCLA Ronald Regan Medical Center where he is on staff. Many patient can safely and comfortable have their facelift under light intravenous sedation in Dr. Steinsapir's accredited office based surgery center. Following sedation or general anesthesia, an overnight stay at the surgery center, recovery facility, or attendance with a night nurse is recommended.
The average facelift procedure time is 3- 4 hours, with results that last upwards of 10 years. Once the initial incisions are made, various degrees of undermining of the skin are performed, and the deeper layers of the face are "lifted." Dr. Steinsapir then separates the skin and muscles of the face from the deeper facial tissues and carefully removes any excess skin. For patients with surplus facial fat, Dr. Steinsapir utilizes open liposculpture techniques to safely remove this fat. In some cases, Dr. Steinsapir will reshape the skin and muscle tissues. As a result, tightening the underlying musculature either with the skin, or separately. After the tightening and/or removal of excess skin, the skin is re-draped and sutured and stapled in place.
FACE LIFT RECOVERY
Following your facelift surgery, Dr. Steinsapir will apply a dressing to protect the entire area where the incisions have been made. Patients typically experience only minimal discomfort after surgery, and any pain can be managed with either over-the-counter or prescription pain medications. Some individuals may experience moderate swelling of the eyelids and other areas.
The post-surgical recovery period can range from 2-7 weeks, depending on the specific surgical techniques employed during the procedure. However, most of our patients find that after about 10 days they are sufficiently healed to resume social activities.
Facelift Beverly Hills
Dr. Steinsapir is a UCLA- and University of Chicago-trained surgeon who has performed separate fellowships in both Cosmetic Surgery and Oculofacial Microsurgery. Many individuals travel nationally and internationally to undergo facelift surgery and other facial rejuvenation procedures with Dr. Steinsapir. To learn how a facelift can help you achieve your desired facial improvements, please don't hesitate to contact our office.
You may also continue to explore Dr. Steinsapir's LidLift, where you will find supplementary information pertaining to facelift surgery, before-and-after facelift case studies, and answers to frequently asked questions about this procedure. Your facelift surgery can serve as a key stepping stone to recapture a youthful appearance—you can take the first step by calling to schedule your personal consultation with Dr. Steinsapir today.