Forehead Lift
FOREHEAD LIFT OVERVIEW
Facial expressions allow human beings to wordlessly communicate emotions and feelings to the outside world; however, with age, wrinkles and creases begin to form between the eyes and across the forehead, and hooding (lateral skin folds) between the eyebrow and eyelid in the outer corners of the eyes can develop.These aesthetic changes candistort one's facial appearance and create the look of perpetual sadness, anger, or exhaustion.  Forehead lift surgery, also referred to as a brow lift or eyebrow lift, is designed to address and correct the brow and forehead aesthetic problems that develop as we age, and can help to minimize the visibility of issues such as wrinkles and lines on the bridge of the nose (frown lines), while simultaneously smoothing the appearance of forehead creases, thereby restoring a more youthfully refreshed appearance. A forehead lift can also resolve issues of upper eyelid hooding by elevating the eyebrow position, which serves to create a more alert, well-rested periocular area. A brow lift can be employed as an alternative to upper eyelid surgery, or it may be performed in conjunction with eyelid surgery and/or a face lift, for a more comprehensive facial rejuvenation.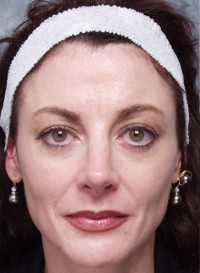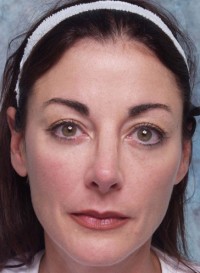 In order to achieve optimal results from your brow lift surgery, it is important to select a skillful, experienced plastic surgeon to perform this procedure. Dr. Kenneth Steinsapir is one of 500 elected Fellows to the American Society for Ophthalmic Plastic and Reconstructive Surgery, and is world-renowned for his expertise in facial cosmetic surgery. Dr. Steinsapir is a Board Certified Ophthalmologist and an Associate Clinical Professor of Ophthalmology at the prestigious Jules Stein Eye Institute at the David Geffen School of Medicine at UCLA. Patients travel from all over Beverly Hills, Los Angeles, California and the World to consult with Dr. Steinsapir on forehead lifts, in the hopes of benefiting from his finely honed technical and artistic skills.
ENDOSCOPIC (SMALL INCISION) FOREHEAD LIFT BENEFITS
Forehead lift surgical techniques have evolved over time, making it a safer, more efficient operation, with less visible scarring, a shortened post-surgical recovery period, and fewer undesirable side-effects . The older coronal ("open") forehead lift technique is now eschewed by most cosmetic surgeons in favor of the less invasive endoscopic technique, which requires a much smaller incision, yet produces equally reliable and dramatically rejuvenating results. From 1990 onward, Dr. Steinsapir has been an ardent supporter of the endoscopic forehead lift technique, and has helped many patients turn back the hands of time with this cosmetic surgery, which he carefully customizes to address the unique aesthetic concerns of each patient.
Benefits of the endoscopic (small incision) forehead lift include:
The smaller incision reduces the risk of complications and post-procedural discomfort and allows for a faster recovery, as compared to the open technique
Helps patients appear years younger, with a naturally refreshed, revitalized look
Numbness and tingling of the scalp, which was universal with the open forehead lift, is rare with the endoscopic technique
There is very little (if any) hair loss with the endoscopic forehead lift. Because the scars are virtually undetectable when healed, the small incision forehead lift can safely be performed on bald or balding men
The results of the endoscopic lift are as long-lasting as those achieved with the coronal lift, with fewer complications and a shorter recovery period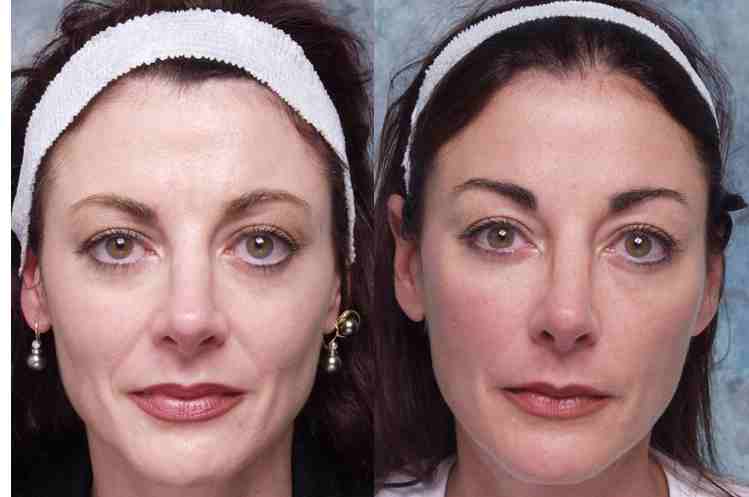 ENDOSCOPIC BROW LIFT PROCEDURE AND RECOVERY
At the time of consultation, Dr. Steinsapir will assess your facial structure and surgical goals, in order to accurately determine what type of eyebrow support and shape will best accentuate your natural features. Some individuals require only a forehead lift, while other patients present with both eyebrow ptosis (sagging) and excess upper eyelid skin, which makes them a good candidate for a combination of facial surgeries to produce a more complete facial rejuvenation.
Surgery itself is typically performed at the UCLA outpatient surgery center, where Dr. Steinsapir is on staff as an Associate Clinical Professor and Attending Surgeon. The procedure is generally performed with intravenous sedation rather than general anesthesia, which reduces the patient's drug exposure and expedites the recovery process.
There are two primary brow fixation options that can be employed to support the forehead while the body heals:
Coapt Endobrow Endotine: the Coapt device is a small plate that is fixed to the forehead bone and supports the forehead. The device is completely covered and will naturally dissolve over time
Microscrew Fixation: this method of forehead support involves three or four small microscrews and a small staple behind each post. The microscrews and staples are easily concealed within the hair and will be removed approximately three weeks after surgery
Although post-surgical swelling and bruising can last for several weeks, most patients find that after 7-10 days they can resume their normal activities and work routine.
FREQUENTLY ASKED QUESTIONS
CONTACT DR. STEINSAPIR
Dr. Steinsapir is a UCLA- and University of Chicago-trained surgeon who has performed separate fellowships in both Cosmetic Surgery and Oculofacial Microsurgery. Many individuals travel nationally and internationally to undergo brow lift surgery and other facial rejuvenation procedures with Dr. Steinsapir. To learn how endoscopic brow lift surgery can help you achieve your desired facial improvements, please don't hesitate to contact our office.
You may also continue to explore Dr. Steinsapir's website (www.Lidlift.com), where you will find supplementary information pertaining to the endoscopic brow lift, before-and-after brow lift case studies, and answers to frequently asked questions about this procedure. Your endoscopic brow lift surgery can serve as a key stepping stone along the path to become the best possible version of yourself—you can take the first step by calling to schedule your personal consultation with Dr. Steinsapir today.