Upper eyelid surgery
The eyes are the windows to the soul. They should be your best feature. For women they should be jewel-likewith a hint of mystery. For men the eyes should reveal both your charm and your serious side. Perhaps you are aware that your eyes are not as bright as they should be or as they once were? You may wonder what makes an eye bright or sleepy?If you have been searching for answers and the right surgeon to find what is best for you, you have come to the right place.
Above all else, Dr. Steinsapir helps you understand your issues and your best options to address your concerns. He is widely respected as a surgeon and an innovator who brings individualize personal care and a unique problem solving approach to bear on your eyelid issues. He personally analyzes your face and eyelids to develop a plan that will addresses your anatomy so you can achieve your personal goals-no cookie cutter surgery here.
Most eyelid surgeons think of eyelid surgery as a simple procedure that removes skin, muscle, and fat. However, often this type of surgery does not make us look more youthful. Subtractive surgery can actually make the eyes look inauthentic, depleted, and in some cases less youthful. The youthful eyelid is relaxed, structured, full, and frames the eyes so they are bright. Traditional eyelid surgery does not restore youthful structure. Dr. Steinsapir has developed advanced methods that emphasize restoring eyelid structure rather than just removing skin, muscle, and fat.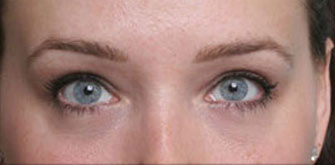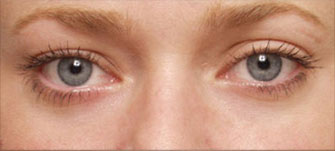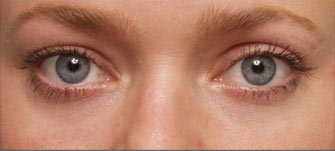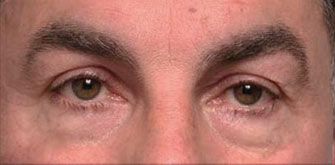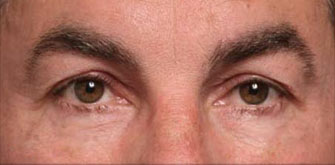 Planning your surgery begins with a person-to-person meeting with Dr. Steinsapir. Dr. Steinsapir does not believe that planning surgery can reasonably be performed by email, phone consultation, or skype. He might miss some business, but he knows that there is no substitute for the information that is gathered in a one-to-one personal consultation. We encourage you to send us your photographs to determine if you would benefit from that consultation with Dr. Steinsapir. Your consultation for eyelid surgery typically lasts about an hour, longer if you have previously had surgery. Longer still if you are having problems with a prior surgery.
First and foremost, he will want to understand your concerns. What about your eyes bother you? What if anything have you done about your concern in the past? He will want to see past photographs of yourself so by all means, bring your images on your phone, laptop, ipad, or photoalbum. Your general health is critically important and impacts your readiness to have eyelid surgery so this will be carefully explored including what medications you take. Prior eyelid surgery, refractive surgery, contact lens wear affect what you might need and how eyelid surgery should be performed. Dry eye is a very common condition and Dr. Steinsapir is an expert in how to recognize and manage dry eye, and how to optimize surgery to minimize its potential impact on an already dry eye.
With this information, Dr. Steinsapir will discuss with you your options for addressing what is going on with the eyelids. Dr. Steinsapir will help you understand what is going on with the eyelids, what surgery is needed, and how it is best performed. His goal is to help you achieve your look to be your best and most youthful look without a hint of a surgical change. You want people to pay attention to you without being aware that you had surgery.
EYELID SURGERY BENEFITS
Surgeon often chase "extra eyelid skin" by extending the eyelid incision into the crows feet area. Dr. Steinsapir believes that making this incision into a visible area on the face is a big aesthetic no-no. "The whole idea here is to perform surgery without a trace'" according to Dr. Steinsapir. He continues, "we want to do everything possible to avoid visible incisions." In many cases these scars can be avoided by limiting the incision to the upper eyelid crease space so that when the eye is open, the scar is hidden. When there is extra tissue in the crows feet area, this is far better handled with the endoscopic or small incision forehead lift.
Sub-brow fullness is often the target of the eyelid surgeon. Yet sub-brow fullness (the area between the eyebrows and the edge of the upper eyelid fold) can be an essential aspect of your youthful appearance. Removing this with aggressive upper eyelid surgery, skeletonizes the upper eyelid. Rather than making the eyes look better and younger, this type of aggressive surgery leaves the eyes looking surgically altered rather than more youthful. According to Dr. Steinsapir, they key to rejuvenating the full upper eyelid is to recognize the aesthetic importance of this tissue. What is often missing is structure in the form of a defined upper eyelid crease. The anchor blepharoplasty is a specialized surgery that creates a defined upper eyelid crease.

A properly designed anchor blepharoplasty also addressed two other issues by creating a firm adhesion between the eyelid platform skin and muscle and the tendon that opens the upper eyelid.surgery also allows the surgeon to snug the skin and muscle of the upper eyelid platform to the crease. That is important because this skin can look crepe and for women, that crepiness makes it challenging to keep eyeliner on the eyelid platform. Finally, the anchor blepharoplasty supports the upper eyelid lashes and can be used to correct upper eyelid lash ptosis. The eyelid structure that is possible with the anchor blepharoplasty allows amazing surgical results with minimal removal of natural eyelid structure.
Upper Eyelid Ptosis (Heavy Or Droopy Upper Eyelids)
Almost everyone has some degree of upper eyelid ptosis. Eyelid plastic surgeons often don't address this at the time of blepharoplasty. Their rationale is that they can't accurately correct small amounts of ptosis. Dr. Steinsapir will recommend that even small amounts of ptosis surgery get corrected at the time of your upper blepharoplasty. Often this upper eyelid heaviness will get worse after blepharoplasty unless this correction is performed. Dr. Steinsapir in his research has determined why this is the case. It is common for eyelid surgeons performing upper blepharoplasty to remove anterior orbital fat. That is how they learned blepharoplasty so that is what they do. To access the fat, the orbital septum is opened.
This plane of tissue separates the eyelid from the deeper tissues that are collectively referred to as the orbit. The opened septum will heal after eyelid surgery. This process causes internal contraction of the eyelid tissues. The septum below the surgical opening runs right into and fuses with levatoraponeurosisthat again is the tendon that opens the eyelid. Then the septum contracts after blepharoplasty, the levator is pulled out of its delicate insertion in the central eyelid. The edges of the tendon are firmly adherent and don't disinsert but the central disinsertion is enough to cause ptosis after surgery. Reinforcing the levatoraponeurosis at the time of blepharoplasty reduced the risk post procedure upper eyelid ptosis. Dr. Steinsapir will evaluate you and make recommendations based on these concerns.
Upper Eyelid Creases
It is all too easy to make the upper eyelid creases too high with blepharoplasty. Many eyelid surgeons do not really understand the effect of their surgery on the uppereyelid crease. What is the upper eyelid crease? It is the highest insertion between the skin and the tendon that raises the upper eyelid, the levatoraponeurosis. Surgeons commonly raise the crease because intentionally or not the lowest incision for the upper blepharoplasty defines the position of the crease. It is all too common for surgoens to rely on the natural crease height. This is a big mistake. As we go through life, the central insertion of the levatoraponeurosis gives way causing an upward shift in the position of the upper eyelid crease. Relying on the natural position of the crease can result in a final eyelid crease heigh of 12 or even 14 mm after blepharoplasty.
Most surgeons were never taught that they are in control of where to make the upper eyelid crease. That requires a technical skill called anchor blepharoplasty. This is a bit of a lost art performed by Dr. Steinsapir who is one of the most extensively trained eyelid plastic surgeons in the world. This critical step allows the crease to be raised, lowered or kept the same height. Where your eyelid crease should be will be part of the discussion at the time of your consultation. Most creases should be between 6 and 8 mm high and no higher. If you have previously had upper eyelid surgery had have a high upper eyelid crease, you should know that this can be corrected by Dr. Steinsapir.
Fillers have become a viable alternative to lower eyelid surgery for many individuals. However, for those who need lower eyelid surgery, yes it is common to have both the upper and lower eyelid surgeries performed together. The lower eyelid procedure that is best will also be determined at the time of your consultation. The page on lower eyelid surgery discussed these options in greater detail. The beauty of having lower and upper eyelid surgery together is you get a lot of aesthetic help in a single recovery period.
Endoscopic Forehead Lift
If you have a heavy upper eyelid fold and a heavy eyebrow, you may be a candidate for combined upper eyelid surgery and endoscopic forehead lift. The endoscopic forehead lift is also known as a small incision forehead lift. The benefit of this approach is rapid healing. In about the time it takes to heal from an upper eyelid surgery alone, you can also recover from the forehead lift. The combination surgery is extremely helpful to avoid extending the upper blepharoplasty incision into the crows feet area. Incisions for the endoscopic forehead lift are hidden behind the hair line.
Where will your surgery be performed?
Dr. Steinsapir performs his surgery in two locations. For most patients, he performs their surgery in the private,state of the art, accredited operating rooms that are part of his beautiful Beverly Hills Office. The other location he performs surgery is the Surgery Center at the UCLA Ronald Regan Medical Center on the UCLA Campus. Generally this center is used for patients who want cosmetic surgery but have more significant health issues. For others, they love the affordability and convenience of the surgery center in Dr. Steinsapir's office. Not every surgeon has their own accredited operating room. They may pressure you to have your eyelid surgery under just local anesthetic in an unaccredited procedure room. That may not be right for you.
Most patients benefit from some degree of sedation, even if brief, to make surgery comfortable. Then sedation is not available, you will be more aware of the work that is being performed and the injection of local anesthetic. Most can tolerate this discomfort but it is so much more pleasant to be properly sedated. Your comfort and safety is our foremost concern. In addition, the certification of the surgery center assures you that appropriate quality assurance standards are met in all aspects of your surgical care. Dr. Steinsapir is very proud of the quality standards met by his office and surgery center. Ask for a tour when you are in the office. There are very few centers that are as clean and modern as Dr. Steinsapir's office and surgery center.
Dr. Steinsapir of LidLift and his staff will also discuss with you prior to surgery what you need for your recovery. This is very important. For folks who are coming from out of town, they may need a night nurse for one or two nights or in some cases, a recovery hospital will be recommended. For those traveling with loved one's, in most cases your family member can serve as your night nurse. For individuals who live in the area, they have the option of recovering at home, but in some cases it may make sense to stay within a short distance of the office for the first night or two. These are details that will be discussed with you based on your circumstances and the exact nature of the surgery that is planned
Call us now to schedule your personal assessment with Dr. Steinsapir for your life changing eyelid surgery.