Restylane Beverly Hills
Get the best Restylane Beverly Hills and Los Angeles has to offer with Dr. Steinsapir and the team at LidLift!
DEEPFILL™ DARK CIRCLE/UNDER EYE FILLER TREATMENT (RESTYLANE)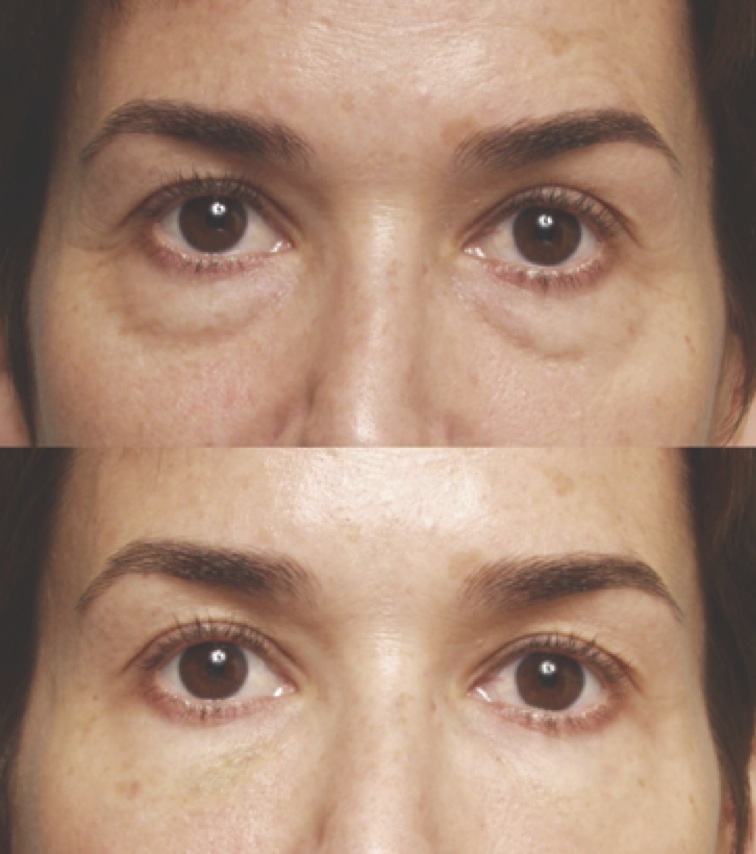 Restylane® is an injectable dermal filler that is an optimal fit to treat and correct dark circles and hollows under the eyes. Restylane® under-eye treatment provides patients with a minimally invasive, temporary option to restore naturally youthful volume and smoothness to the skin around the eyes. This treatment provides an efficient, cost-effective alternative for surgery-averse patients who are dissatisfied with the appearance of under eye hollows and dark circles but do not wish to undergo a surgical procedure (i.e. vertical midface lift). LidLift offers the best Restylane Beverly Hills and Los Angeles has to offer with world renowned surgeon Dr. Steinsapir.
When having any cosmetic work done around the eye area, you should always opt for an eyelid plastic surgeon who specializes in eyelids rather than a general plastic surgeon, dermatologist, or other type of doctor. World-renowned oculofacial surgeon Dr. Kenneth Steinsapir is one of the few cosmetic surgeons in the world who has made treating dark circles and under eye hollows a major focus of his professional practice. Dr. Steinsapir is the pioneer of the use of fillers to treat dark circles and under eye hollows. He developed his Deepfill™ Method using Restylane® based upon his years of experience and clinical observations accrued after performing countless mid-face cosmetic surgeries.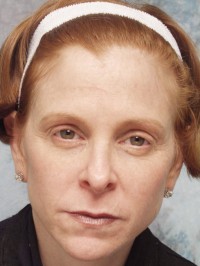 Many of Dr. Steinsapir's current patients have sought out his expertise because they were dissatisfied with the results of a previous dermal filler treatment performed elsewhere. Prior treatments can be modified using the enzyme Hyaluronidase when necessary. When Restylane® is properly injected with the Deepfill™ technique, the appearance of dark circles and hollows under the eye can be dramatically improved. The truth is that for many patients, under eye fillers can be even more powerful than surgery. Dr. Steinsapir has served as a Physician Consultant to Galderma, the distributor of Restylane® and Restylane Lyft®, and is widely respected for his published study describing his Deepfill™ method to correct under eye hollows and dark circles.
DEEPFILL™ RESTYLANE® UNDER-EYE PROCEDURE
Restylane® is composed of a natural sugar gel material that is extremely well tolerated by most patients. The treatment produces results that last a year or more. The key to long-term results is achieving sufficient volume replacement with the initial treatment. The pivotal component of Dr. Steinsapir's Deepfill™ method is the deep placement of Restylane® along the orbital rim, which is a very safe location to place the filler. Prior to treatment, a topical numbing cream is applied to the lower eyelid skin, making for a surprisingly comfortable procedure. The hollow area is then carefully filled with Restylane® and patients can return to their busy schedules immediately after their 15-30 minute treatment.
The precise amount of Restylane® that you will need very much depends on your facial anatomy, and will be determined during your professional assessment by Dr. Steinsapir. Most patients with average dark circles need about 1 ml of Restylane® under each eye. All filler services are performed by Dr. Steinsapir, who believes in natural results and approaches each patient as an individual. When composing your customized treatment plan, Dr. Steinsapir will take into consideration your detailed medical history, individual cosmetic concerns, and distinct facial structure to ensure the safe fulfillment of your aesthetic goals.
RESTYLANE® VS. OTHER DERMAL FILLERS
Dr. Steinsapir has come to prefer Restylane® under-eye treatment over other dermal fillers for because it can be molded to the desired shape and adjusted if there are any lumps or bumps following the procedure. Although Dr. Steinsapir believes that Juvederm® is a very good filler, he has found that the relative "thickness" or viscosity of the Restylane® makes it easier to work with when treating the under eye area.
Restylane Lyft® is distributed by Galderma, the company responsible for creating Restylane®, and it is comprised of a thicker material than Restylane® and seems to last a few months longer. Restylane Lyft® is an excellent choice for patients suffering from depleted facial volume, particularly in the cheeks, eyebrow, chin, and perioral area. Dr. Steinsapir often utilizes Restylane Lyft® to restore lost volume to the upper cheek region, where it complements and maximizes the volume attained with Restylane® in the dark circle/lower eyelid hollow.
Restylane Beverly Hills & Los Angeles
Dr. Steinsapir is a UCLA and University of Chicago-trained surgeon who has performed separate fellowships in both Cosmetic Surgery and Oculofacial Microsurgery. Many individuals travel nationally and internationally to undergo dermal filler treatments and other facial rejuvenation procedures with Dr. Steinsapir. If you would like to learn more about Dr. Steinsapir's Deepfill™ Restylane® technique, and how this innovative procedure can help you achieve your desired facial improvements, please contact our office today. The best Restylane Beverly Hills and Los Angeles has available with us at LidLift.
You may also continue to explore Dr. Steinsapir's website (lidlift.com), where you will find in-depth information about the science behind this advanced technology, before-and-after case studies, and answers to frequently asked questions about dermal filler injections. For many Deepfill™ Restylane® treatment has allowed them to look 10 or more years younger without the necessity of an actual surgery. We encourage you to take the first step by calling to schedule your personal consultation with Dr. Steinsapir— while there is never an obligation, we provide the convenient option of offering many of our nonsurgical treatments at the time of your consultation. Please feel free to ask about this option when you schedule your consultation.