Fotofacial Beverly Hills
FOTOFACIAL® PROCEDURE OVERVIEW
Fotofacial® is a non-invasive, light-based skin rejuvenation treatment that helps to improve the appearance, texture, tone, and color of the skin with minimal discomfort and no required post-treatment downtime. Fotofacial® treatments can be employed to effectively address and correct common skin-related concerns, such as:
Sun-damaged or aging skin
Pigmentation irregularities (solar lentigenes)
Redness
Fine lines on the face
Age spots
Sun spots
Enlarged pores
Broken capillaries
Rosacea
Skin discolorations resulting from smoking, alcohol use, or hormonal changes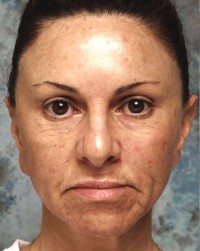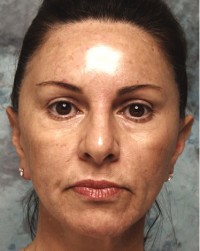 Fotofacial® is perhaps the only skin treatment available that actually reduces the appearance of pores. Laser treatments, especially harsh, ablative lasers like CO2, fractionated CO2, and Erbium, tend to pull the pores open as the skin heals, which can harm the delicate skin cells. The intense pulsed light-based Fotofacial® treatment penetrates into the skin without damaging the outermost skin layer, and stimulates collagen production around the pore to minimize the pore's appearance.
Although Fotofacial® is a non-invasive treatment, it is still important to select a skillful, experienced practitioner to perform this procedure. Dr. Kenneth Steinsapir is one of 500 elected Fellows to the American Society for Ophthalmic Plastic and Reconstructive Surgery, and is world-renowned for his expertise in facial cosmetic surgery. Unlike many plastic surgeons, Dr. Steinsapir does not allow nurses or "technicians" to perform these procedures in his office. Instead, he personally performs every Fotofacial® procedure to ensure optimal results and enable you to maximize your skin-rejuvenating benefits.
If you have previously had a Fotofacial® (or a series of similar light-based treatments) and were not impressed with your results, do not dismiss the value of this treatment. Many offices do not tailor their treatments to address the unique needs of the individual, and instead adhere to generalized power setting guidelines, which significantly reduces the efficacy of the treatment. Dr. Steinsapir believes that the facial tightening and skin revitalization observed with a properly administered series of Fotofacials® rivals what is seen with radio frequency techniques such as Thermage®, and even fractionated CO2 treatments.
The Fotofacial® treatment can typically be completed in less than 30 minutes, allowing for a variety of convenient scheduling options for our busiest patients. Immediately after your session, you may experience some temporary redness, which should abate within several hours and can easily be concealed with makeup. Over the next 7-10 days, brown spots tend to darken and flake off the skin (similar to what you might experience after a mild sunburn).
The average Fotofacial® treatment protocol consists of 4-5 sessions spaced at 3-week intervals. For patients seeking a more comprehensive facial rejuvenation, the Fotofacial® treatment can safely be performed in conjunction with other minimally invasive cosmetic services (i.e. BOTOX®, dermal fillers, and chemical peels) to amplify and extend the results.
CONTACT DR. STEINSAPIR
Dr. Steinsapir is a UCLA and University of Chicago-trained surgeon who has performed separate fellowships in both Cosmetic Surgery and Oculofacial Microsurgery. Many individuals travel nationally and internationally to undergo facial rejuvenation procedures with Dr. Steinsapir. If you would to learn how Fotofacial® treatments, when performed with Dr. Steinsapir's superb clinical skills and aesthetic vision, can help you safely enhance the condition of your skin, please contact our office today.
You may also continue to explore Dr. Steinsapir's website (www.Lidlift.com), where you will find supplementary information pertaining to Fotofacial® treatments, before-and-after Fotofacial® case studies, and answers to frequently asked questions about this procedure. Your Fotofacial® treatment can serve as a key stepping stone along the path to become the best version of yourself. We encourage you to take the first step by calling to schedule your personal consultation with Dr. Steinsapir— while there is never an obligation, we provide the convenient option of offering you many of our nonsurgical treatments at the time of your consultation. Ask about this option when you schedule your consultation.