Facelift Details Beverly Hills
Face Lift Procedure | Face Lift Case Studies
Facelift (rhytidectomy) is the single most powerful surgery for improving ones facial appearance in Los Angeles.
Dr. Steinsapir designs customized facelift plans that maximize recovery and minimize incisions to achieve the best results.
Dr Steinsapir favors carefully tailored incisions and deeper tissue work to provide profound, lasting, yet serene and natural results. Balance in the face is the key. The design of the face lift incisions and how the face lift is finished are critical to the aesthetic outcome.
Face lifts can be performed in the office awake under local anesthesia for individuals in good health. Alternatively, Dr. Steinsapir can perform your surgery on an outpatient basis at the UCLA Medical Center, consistently rated the top medical center in the West. Alternatively he offers facelift surgery for select patients at his office based, accredited surgery center. AT A GLANCE: Procedure time: 3- 4 hours; # of treatments: One; Results: Last 10 years; Candidates: Loose skin, wrinkles, deep lines.
Face Lift Case Study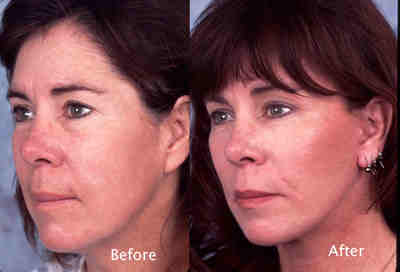 Frequently Asked Questions