Asian Eyelid Surgery: Do You Need It?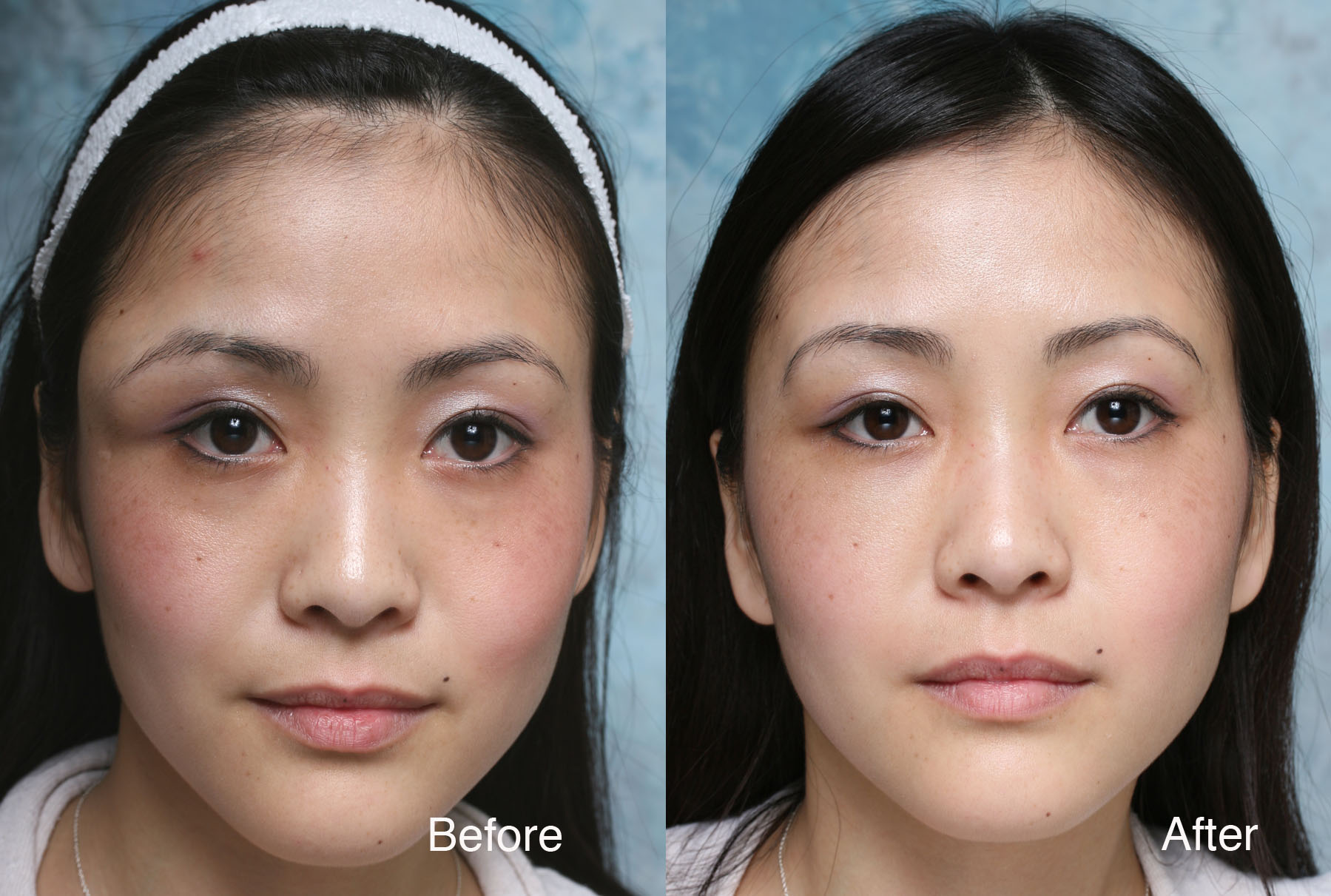 If you have been considering what you can do to improve your appearance and wonder if cosmetic surgery is right for you, now is the time to take the next step and move closer to your goals. Asian eyelid surgery today has has been studied extensively, proven to be safe and effective, and can be provided with exemplary results. The key is in choosing a surgeon with in-depth training, education, leadership, expertise, and practical experience in this highly specialized surgery. Given the success and safety of Asian eyelid surgery today, there is no reason to spend another year dissatisfied with your eyelid contour when the technology to achieve the look you desire is already available.
Asian blepharoplasty can revitalize your appearance by addressing an absent, incomplete, or duplicate double fold. With correction, a bright and youthful affect can be achieved without distracting surgical effects. The goal here is to create a natural double fold. By "natural" we mean that surgery should enhance your natural eyelid contour to optimize your features, the fold should be precisely and correctly placed for a natural and aesthetically appealing shape, the eyelids should exhibit as much symmetry as possible, and the look achieved should look so natural for you that you don't appear to have had surgery at all.
Although there are other advertised methods, "special deals," and seemingly "quick fixes" that are also aimed at accomplishing this look (think of sutured eyelid surgery, and other names this procedure goes by), the real goal here is to achieve a natural double fold with lasting results. This cannot be achieved by cutting corners, but only with an individually-planned treatment with an expert surgeon.
The double fold often desired in Asian eyelid surgery is best accomplished with an anchor blepharoplasty for lasting results. Anchor blepharoplasty is an upper eyelid procedure that successfully tightens the upper eyelid platform skin between the upper eyelashes and eyelid crease, correcting issues like crepey skin, lash ptosis, and other critical eyelid features. At this time, ptosis–or a drooping of the skin, muscles, or tissues that can make the eyes look like they are hanging, tired, or asymmetrical–can also be addressed. Your surgeon should assess you for ptosis at your initial consultation and take this into account when designing your surgery, as this is a common issue when there is upper eyelid asymmetry.
For exceptional results, your surgery needs to be individualized. This can only be done with a surgeon who possesses the technical skill needed to execute the extremely important and finer aspects of upper blepharoplasty, and who understands the unique features and contours of Asian eyelids, along with experience and results to prove it. Every eyelid is unique and should be approached from an individual perspective, and your surgery should be custom-planned accordingly. Please call today and accept our invitation to consult with Dr. Steinsapir, a leading expert in eyelid surgery including Asian blepharoplasty in Beverly Hills and Los Angeles, and take the next step toward your goals before another year passes.
About Dr. Steinsapir
Dr. Steinsapir is a board certified eye surgeon and fellowship-trained in oculoplastic surgery and cosmetic surgery in Los Angeles where he specializes in balanced facial cosmetic surgery for natural results, with an emphasis on minimally invasive techniques, fast recovery time, and leadership in medical technology. Dr. Steinsapir has a private practice and also serves as an Associate Clinical Professor of Ophthalmology at the Jules Stein Eye Institute, at the David Geffen School of Medicine at UCLA. Contact us today to learn how Dr. Steinsapir's experience and training make him an expert in cosmetic surgery, which can be a vital part of your evidence-based treatment plan.

Services described may be "off-label" and lack FDA approval. This article is informational and does not constitute an advertisement for off-label treatment. No services should be provided without a good faith examination by a licensed physician or surgeon and an informed consent with a discussion of risks, benefits, alternatives, and the likelihood of treatment success. Only you and your treating physician or surgeon can determine if a treatment is right for you.

Filed under: