Midface Surgery Details Beverly Hills
Midface Surgery Procedure | Midface Surgery Case Studies
Midface surgery is aimed at improving the midface area, which is a triangular region of the face on either side of the nose.
The primary concern here is a descent of the malar fat pad contributing to the under eye hollow as well as an increase in the depth of the nasolabial fold. Various approaches exist to address this area, which will be discussed below.
Dr. Steinsapir is a midface surgery pioneer. His expertise has allowed him to create innovative minimally invasive solutions and minimal down-time treatments to address your particular needs. In addition, he offers aesthetic reconstructive surgery to repair failed prior midface surgery. Midface procedures offered by Dr. Steinsapir include orbiculomalar ligament tightening procedures to address festoons or cheek bags, as well as minimally invasive under eye Deepfill™ Restylane®.
Midface Surgery Case Study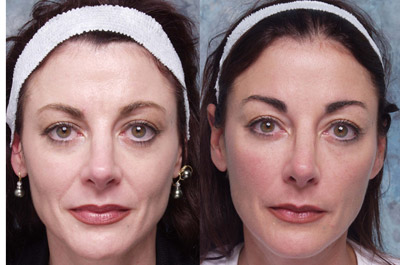 Frequently Asked Questions