It's the Perfect Time to Schedule Your Non-Surgical Services with Dr. Steinsapir:
Call our office today to schedule your consultation at 310-274-7422
**When you call to schedule your consultation, mention email newsletter code A160201 to receive $75 Off your next service or consultation!!**
Offer Expires February 15, 2015
TAKE THE TIME TO GET TO KNOW DR. STEINSAPIR, AND GIVE HIM THE TIME TO GET TO GET TO KNOW YOU!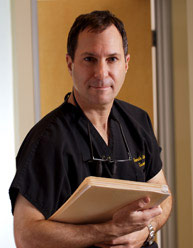 Eyelid surgery can have a truly transformative impact on your overall appearance: eliminating wrinkles, drooping, and puffiness around the eyes will restore your eyes' bright sparkle and revitalize your entire look. Consistently achieving natural-looking blepharoplasty results requires coupling detailed knowledge of the structures of the eye with mastery of advanced, less aggressive surgical techniques. Yet mastery of cutting-edge surgical techniques is only part of the story. Exactly how those techniques are applied to the patient is the more important part of the story. Many surgeons who boast of using advanced techniques fail to achieve satisfactory results because they utilize the exact same surgical approach for every patient, using a "cookie cutter" surgical plan formed during a cursory examination of the patient. Regardless of how advanced the surgical technique, failure to customize that technique to the specific needs of each individual patient is almost always going to result in unflattering, unappealing aesthetic alterations to the shape of the eye and lead to long-term disappointment.
The success of Dr. Kenneth Steinsapir's approach is the utilization of cutting-edge surgical techniques applied through a personalized surgical plan that is customized for each individual patient during a thorough, lengthy examination and discussion with that patient. While many other surgeons spend just a few minutes assessing each patient, a typical consultation with Dr. Steinsapir lasts about an hour. During this time, Dr. Steinsapir conducts a thorough examination to properly diagnose the root cause of the patient's aesthetic concerns. He actively engages with each patient, taking the time to listen to their aesthetic and medical concerns, to help them clearly articulate their aesthetic goals, and to ensure that they understand the options available to them, as well as the benefits and risks of each one. He then takes detailed measurements of the eye and sketches the eyelid, ensuring that the surgical plan he creates will be precisely tailored to match each patient's unique facial structures and achieve each patient's unique goals.
Truly transformative eyelid surgery cannot be achieved by rushing. If you have been rushed through a consultation with another surgeon and are looking for a different, more personal experience, take the time to make an appointment with Dr. Kenneth Steinsapir in his Beverly Hills office. Take the time to get to know this amazing surgeon and let him take the time to get to know you! We look forward to hearing from you today.
FOR MORE INFORMATION CALL US AT 310-274-7422
Filed under: