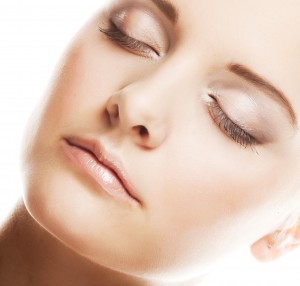 Discover the Liquid Facelift: Powerful Facial Rejuvenation Without Costly, Invasive Surgery!
Whether you notice them in your 30s or in your 50s, the visible signs of environmental exposure and the natural aging process are unavoidable. Yes, proper skin care and preventative treatments can delay the onset of visible symptoms such as fine lines and wrinkles, dry and rough skin, hollow and gaunt facial features, but ultimately, eventually, the damage of time and exposure will become all-too-evident.
Until very recently, the only way to effectively combat these unfortunate signs of growing older and to restore your smooth, wrinkle-free appearance was to undergo an invasive surgical facelift that all-too-often left patients with an unnatural, "windswept", or "worked-on" appearance. Luckily, revolutionary advancements in non-surgical rejuvenation procedures, pioneered by cosmetic surgeons like Dr. Kenneth Steinsapir who were dissatisfied with the unnatural results of traditional surgical techniques, now offer a significantly better way to restore your naturally-beautiful, stunningly youthful glow!
The incredible Liquid Facelift with Dr. Kenneth Steinsapir, world renowned, Board Certified oculofacial and cosmetic surgeon in Beverly Hills, CA, offers a powerful, non-invasive combination of Dr. Steinsapir's patented Microdroplet Lift® and hyaluronic acid-based, next-generation dermal fillers that delivers even more powerful rejuvenating effects than traditional facelift surgery, without the risk, downtime, and cost. The Liquid Facelift is an ideal rejuvenation treatment for patients seeking to:
Enhance natural balance and beauty of existing facial contours
Re-introduce volume to flat, hollow facial features
Minimize the appearance of unappealing bags and circles under the eyes
Remove wrinkles, folds, creases, and lines around the brow, eyes, nose, and lips
Provide lift to the corners of the mouth
Reduce the appearance of nasolabial folds
Sculpt, lift, or contour a specific facial feature
Restore and enhance a well-rested, youthful, and revitalized appearance!
How does The Liquid Facelift offer more powerful results than a traditional facelift?
1. With precisely-placed injections of advanced hyaluronic acid-based dermal fillers, Dr. Steinsapir enhances the skin's natural moisture retention for plump facial contours and well-nourished skin. Dr. Steinsapir's in-depth knowledge of facial anatomy ensures that the selected filler perfectly supplements and preserves the natural balance and harmony of your face.

2. Utilizing his patented Microdroplet Lift® technique, Dr. Steinsapir applies powerful neuromodulators such as BOTOX®, Xeomin®, or Dysport® to minimize lines and wrinkles. Dr. Steinsapir's revolutionary Microdroplet Lift® technique involves the precise injections of "microdroplets" of these wrinkle-preventing substances only into the muscles responsible for pulling the brows down, ensuring the maintenance of normal muscular balance required for natural expressiveness.

Dr. Kenneth Steinsapir is a highly skilled oculofacial and cosmetic surgeon with an international reputation for his advancements in less aggressive surgical techniques and powerful non-surgical rejuvenation treatments. The success of his Liquid Facelift stems from his in-depth knowledge of delicate facial structures that enable him to use dermal fillers and neuromodulators to enhance the harmony and balance of facial contours for results that are natural, youthful, and beautiful.

If you would like additional information about the amazing rejuvenating power of a non-surgical Liquid Facelift, or are interested in other non-surgical rejuvenation treatments, eye surgery, or cosmetic surgery procedures offered by Dr. Kenneth Steinsapir in sunny Los Angeles, California, we encourage you to visit www.lidlift.com or contact our office today!

To learn more about procedures and treatments performed by Beverly Hills | Los Angeles Facial Plastic Surgeon, Dr. Kenneth Steinsapir, contact us at 310-274-7422

Filed under: