Asian eyelid surgery
We've said this before, but it's worth repeating: Asian eyelid surgery is not about westernizing the eyes. In fact, there is no one standard approach to Asian eyelid surgeries such as blepharoplasty and double fold surgery, because there are no two people with identical sets of eyes. When we refer to "Asian eyelid surgery," what we mean is that certain features more common in the shape and contours of Asian eyelids must be uniquely considered and comprehensively understood by an experienced oculofacial surgeon for optimal results.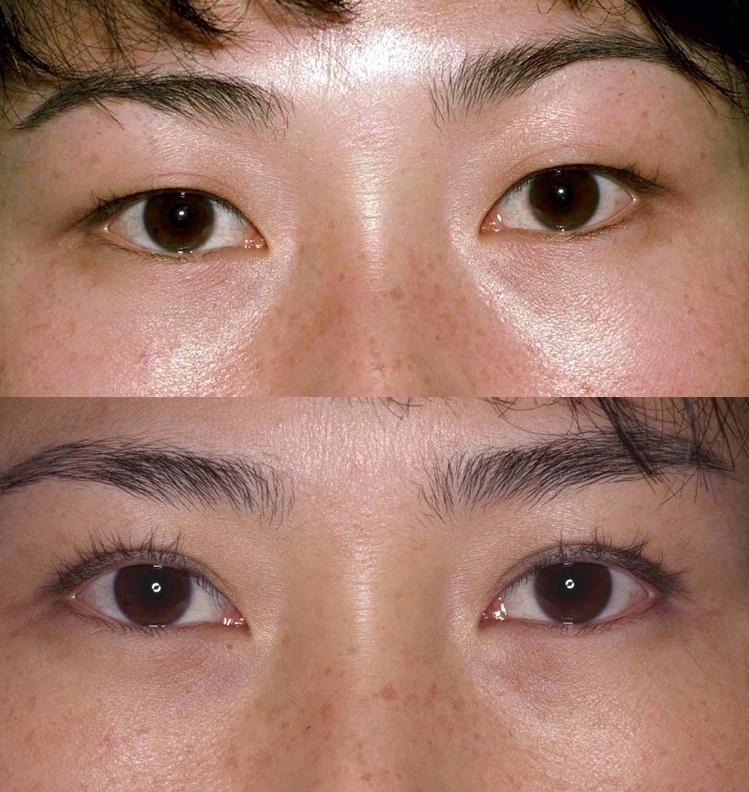 All kinds of individuals seek cosmetic eyelid surgery in the form of blepharoplasty, lidlift, reconstructive surgery, double fold surgery, and other procedures designed to enhance the appearance and functionality of the human eyelid. Eyelid surgery is about improving your natural eyelid structure in a way that compliments your natural appearance. The end result is a bright appearance that seems fitting for you and does not look "surgical" or "westernized" at all.
Your specialized oculofacial surgeon's attention to Asian eyelid surgery in fact means the opposite of westernization: your treatment should not be a cookie-cutter "one size fits all" approach, but rather one that takes your natural eyelid shape into account and seeks to enhance it rather than transform it. While Asian eyelid surgery does not aim to "westernize" one's features, it calls for exacting and meticulous attention to detail, as well as experience with proven results. A common error that Dr. Steinsapir is often consulted for to provide a correction is double folds that are made too high. In almost all cases this is caused by a surgeon who fundamentally does not understand the surgery. The surgeon may be inexperienced or simply lack the necessary grasp of what is required to make a natural double fold. Sometimes the inexperienced surgeon is simply following the wrong textbook and intentionally makes the crease incision too high as a result. Asian eyelid creases need to be place low in order to create an natural appearing double fold.
We invite you to look through Dr. Steinsapir's unretouched before and after photos of various Asian eyelid surgeries. You can judge for yourself, but we believe you'll find the results to all be very natural and fitting for the individual. The key to Dr. Steinsapir's success is years of experience in eyelid surgery that includes Asian eyelid surgery as a specialization, with multi-fellowship training, prestigious education, an artistic eye, and a prioritization of individually designed treatment to enhance each person's unique features. Call us today to schedule a consultation with Dr. Steinsapir and achieve natural results that enhance your personal attributes.
About Dr. Steinsapir
Dr. Steinsapir is a board certified eye surgeon and fellowship-trained in oculoplastic surgery and cosmetic surgery in Beverly Hills where he specializes in balanced facial cosmetic surgery for natural results, with an emphasis on minimally invasive techniques, fast recovery time, and leadership in medical technology. Dr. Steinsapir has a private practice and also serves as an Associate Clinical Professor of Ophthalmology at the Jules Stein Eye Institute, at the David Geffen School of Medicine at UCLA. Contact us today to learn how Dr. Steinsapir's experience and training make him an expert in cosmetic surgery, which can be a vital part of your evidence-based treatment plan.

Services described may be "off-label" and lack FDA approval. This article is informational and does not constitute an advertisement for off-label treatment. No services should be provided without a good faith examination by a licensed physician or surgeon and an informed consent with a discussion of risks, benefits, alternatives, and the likelihood of treatment success. Only you and your treating physician or surgeon can determine if a treatment is right for you.

Filed under: