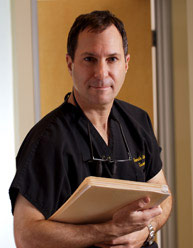 Dr. Kenneth D. Steinsapir
Dr. Kenneth D. Steinsapir is a pre-eminent reconstructive and cosmetic surgeon, with a board certification in Ophthalmology. He is well-known in the field of eye surgery as well as cosmetic surgery for a range of procedures for the face, body, and eye. With an extensive educational and training background behind him, Dr. Steinsapir is one of the most sought-after cosmetic eye surgeons today in Beverly Hills, Los Angeles, and other areas.
Education and Training
Dr. Steinsapir received his medical degree from the prestigious UCLA School of Medicine, Los Angeles from 1981 to 1986. He also completed an Executive Program in Management several years later from the UCLA Anderson Graduate School of Management, Los Angeles in 2000-2001. Following his medical degree, Dr. Steinsapir completed his internship at LAC/Harbor-UCLA Medical Center, Torrance, California in 1986-1987. He followed it up with a three year residency at the University of Chicago/Michael Reese Hospital Department of Ophthalmology and Visual Sciences, Chicago, Illinois.
He pursued multiple fellowships in diverse areas to hone his surgical skills further. He received fellowships in Geriatrics and Pathology from the UCLA School of Medicine from 1982 to 1984. In 1991-1992, he became a Research Fellow in Oculoplastics and Orbital Surgery with emphasis in Neuroscience at the Jules Stein Eye Institute, UCLA School of Medicine. In 1991, Dr. Steinsapir received the coveted board certification from the American Board of Ophthalmology. From 1993-1994, he completed one of the top clinical fellowships in Oculoplastic Surgery based at the Jules Stein Eye Institute. He undertook additional fellowship training in cosmetic surgery completing a two year Cosmetic Surgery fellowship based at the Eisenhower Medical Center Campus between 1994-1996. He is a Diplomate of the American Board of Cosmetic Surgery in Facial Plastics.
Affiliations
Apart from his commitment and dedication to address various cosmetic surgery and eye surgery needs of his patients in Beverly Hills, Los Angeles and other areas, Dr. Steinsapir also remains actively involved with leading institutions and organizations in the field of surgery. Since 1996, Dr. Steinsapir has been affiliated with the Jules Stein Eye Institute, David Geffen School of Medicine at UCLA as the Associate Clinical Professor of Ophthalmology.
Some of his major associations include the following:
Fellow, American Society for Ophthalmic Plastic and Reconstructive Surgery
Fellow, American Academy of Ophthalmology
Fellow, American Academy of Cosmetic Surgery
Fellow, Society of Heed Fellows
Awards and Recognition
Dr. Steinsapir has been widely recognized for his contributions as a cosmetic surgeon and ophthalmologist. He has been included in the list of "Best Doctors in America" consecutively from 2011 to 2014. He has been included among Southern California Superdoctors from 2008-2014. He ranks among the Realself Top 100 from 2012 to 2014. In 2000, he received the prestigious American Academy of Ophthalmology Achievement Award, and the Jules Stein Eye Institute Alumni Research Award, UCLA School of Medicine, a year before.
He won the Jules Stein Eye Institute Clinical Fellow Research Prize at the UCLA School of Medicine in 1994. He has also won numerous prizes and scholarships during his research and training period at various institutions. Dr. Steinsapir also holds the patent for inventing the use of micro droplets of botulinum toxin to create a forehead lift. He also invented the Deepfill method of correcting under eye dark circles non-surgically with hyaluronic acid fillers. He is widely hailed for pioneering work in mid face surgery with the development of the definitive method for addressing mid face ptosis with the use of hand carved ePTFE orbital rim implants.
Dr. Steinsapir serves as an Editorial Referee for a number of leading journals in the field of Ophthalmology, Plastic Surgery, and Dermatology. He has delivered lectures nationally, internationally, and is widely published in top journals. He also donates time at the Harbon/UCLA Medical Center, where patients are treated regardless of their capacity to pay.
Contact
To learn more about procedures and treatments performed by Plastic Surgeon, Dr. Kenneth Steinsapir, contact us at 310-274-7422.

Filed under: