LIDLIFT EXPERIENCE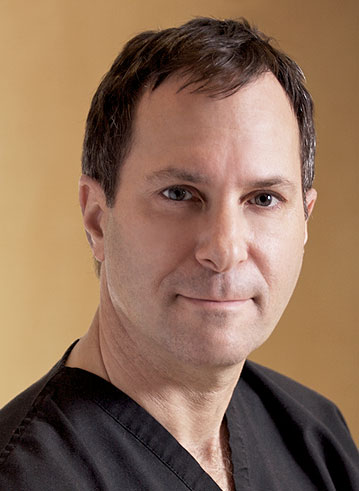 We encourage you to reach out to the office by email or phone call initially. Make contact with the office! Often it makes sense to send photos after speaking to Faith, our medical counselor. She is very experienced and can help you understand the processes. The photos will be reviewed by Dr. Steinsapir and together with the information supplied to the medical counselor, a decision will be made regarding a personal consultation.
It is essential to understand that not all surgeons are the same. You are not shopping for a commodity service. The nature of what is offered and how it is executed varies tremendously.
Many eyelid surgeons who appear to be in the aesthetic eyelid surgery business actually do the bulk of their work doing reconstructive, insurance based surgery and dabble in self-pay aesthetic eyelid surgery as a sideline business. What might be acceptable in reconstructive surgery and what is acceptable in aesthetic surgery is night and day. In some cases, the surgeon may lack in depth training in eyelid surgery. They may be primarily a breast surgeon or an ear, nose and throat surgeon. They may have no training in ophthalmology. Dr. Steinsapir is a true oculofacial aesthetic surgery specialist, broadly trained in ophthalmology, oculofacial surgery, and cosmetic surgery.
He does primary cosmetic eyelid surgery and he also offers surgery to fix cosmetic eyelid surgery that has been botched by other surgeons. He takes nothing for granted. His goal is to guide you through the confusing array of options by helping you understand your issues and what alternatives exist to address them. When you agree, he brings his unequaled surgical skills and artistic sensibility to bear to help you achieve your goals.

When you see someone about eyelid surgery, ask yourself what have they done to gather information about your eyelids before speaking to you about your surgical options? Dr. Steinsapir personally talks with his potential patients about what they are looking for. He wants to know what you have done in the past, conditions that affect your eyelids and your overall heath. He personally performs a detailed assessment of the eyes and the eyelids. He checks the vision, measures the position of the front of the eyes relative to the bony orbital rim, and checks to see if the two eyes sit at the same level. Following this, Dr. Steinsapir measures how open and how wide the eyes are and if there is an eyelid crease. Its height is measured, as is upper eyelid excursion by measuring how far the eyes can look all the way down to all the way up. Dr. Steinsapir will assess if the upper eyelid anterior levator aponeurosis tendon inserts into the skin of the upper eyelid to form a hard upper eyelid crease. Upper eyelid lash ptosis or compensatory eyebrow elevation are assessed.
He will measure the position of the upper eyelid relative to the center of the cornea. He also checks your ability to move the eyes, the strength of the muscles that move the face, and the integrity of facial sensation. Tear production is also measured. He evaluates the eyelid margin, conjunctiva, corneal surface, and other eye structures. When all of this is done, Dr. Steinsapir sketches the eyes in addition to photographing them. With all this information gathered, he will then talk with you about your eyelids and your surgical options. Ask yourself how a surgeon can plan an eyelid surgery without gathering this information? You can understand how a Skype "consultation" is not really a sufficient assessment of your eyelids. Don't be mislead by surgeons who want you to believe that a Skype conversation is adequate for planning a surgery.
Beauty fades but surgical mistakes are instant and last forever. Let's be honest. The last thing you want from a cosmetic eyelid surgery is regret. It is so hard to know by reading a website or even a patient review who makes sense. Dr. Steinsapir devotes a big part of his practice to fixing the work of other surgeons. Generally, those other surgeons mean well. They may even be following a generally recommended approach to a particular problem but they simply are not able to modify a plan for a particular patient. That happens when the surgeon does not listen to their patient and fails to gather the necessary information to plan for surgery. Things happen when you just show up to surgery and wing it. Can bad work be repaired? Yes, of course. Dr. Steinsapir fixes botched surgery every day. However, the best way to get out of trouble is to stay out of trouble.
Choose the right surgeon the first time and enjoy the results you deserve from the start. Is surgery your best option? Dr. Steinsapir is not afraid to recommend non-surgical options for you if he thinks this will be a better choice for you. He really believes in helping you find results that look great and make sense for you. What we can promise is that no cosmetic surgeon will approach your concerns with more dedication, personal attention and skill than Dr. Steinsapir. Ready to take the next step and realize you personal goals for a better life? Call us for a personal consultation. You will spend quality time with Dr. Steinsapir who will help you map out a plan that makes sense. Take your next step with a surgeon who can guide you and help you achieve your best look.