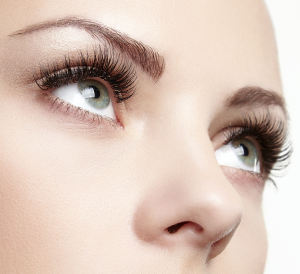 As our lives get busier, our responsibilities heavier, and our stress levels higher, we expect that at times, our face may look a little more careworn than we may like. But what if you always look careworn and exhausted, even when you are well-rested and stress-free? Unfortunately, subtle changes to the delicate, fragile skin around the eyes and eyelids as we age can greatly undermine our youthful, care-free appearance. While we are always on the look-out for crow's feet and laugh lines, even small, unanticipated alternations to the upper eyelids—droopiness or heaviness, thin and sagging skin, and excess skin folds—can make us look chronically tired and worn out.
A quick look at some of the Before and After Photos in Dr. Kenneth Steinsapir's private practice will clearly demonstrate that looking perpetually careworn and exhausted need not be a natural side effect of getting older. When performed by a skilled and experienced surgeon such as Dr. Steinsapir, world-renowned oculofacial and cosmetic surgeon in Beverly Hills, California, upper eyelid surgery can bring about stunning rejuvenation for your eyes, and indeed your entire face. As you can see from the photos of Dr. Steinsapir's patients who have undergone upper eyelid lift surgery, specific benefits include:
Elimination of puffiness and swelling around the upper lid
Removal of sagging and excess skin
Tightened and lifted eyelid musculature
Ease of eye make-up application through the smoothing of the eyelid platform
Dr. Steinsapir's innovative, cutting-edge, and less aggressive approach to eye surgery is designed to preserve the structural integrity of the eyelid while minimizing the potential for damage to the delicate eyelid tissue. The results are stunning, yet subtle, naturally-beautiful changes to the eyelids, skillfully harmonizing with your other facial features and significantly improving your overall appearance.
Before and After Photos
Facial rejuvenation with eye surgery can dramatically improve your appearance, but it is not a decision to be taken lightly. When deciding whether upper eyelid lift cosmetic surgery is the right step for you, and whether Dr. Steinsapir is the right surgeon for you, we recommend that during your initial consultation with Dr. Steinsapir, you take the time to carefully examine numerous untouched, unedited Before and After photos. At Dr. Steinsapir's practice, we will only show you photos of Dr. Steinsapir's actual patients. These patients have benefited from Dr. Steinsapir's surgical skill and use of advanced, less aggressive techniques, and provide a clear demonstration of the rejuvenating benefits of upper eyelid surgery. As these photos indicate, Dr. Steinsapir's personalized approach, coupled with his innovative techniques, ensures that the procedure maintains each individual's unique features and enhances their natural beauty, helping them look brighter, re-energized, and more youthful than ever. We hope that these unedited photos of actual patients will convince you of Dr. Steinsapir's artistic vision, extensive training in eye surgery and experience performing this delicate procedure, and his dedication to preserving your natural beauty with stunning yet subtle facial rejuvenation.

Dr. Steinsapir's private practice is located in beautiful Beverly Hills, California. If you are interested in having upper eyelid surgery performed by a true expert, or would like information on other eye surgery or cosmetic surgery procedures, please contact our office today!

To learn more about procedures and treatments performed by Beverly Hills | Los Angeles Oculofacial Plastic Surgeon, Dr. Kenneth Steinsapir, contact us at 310-274-7422.

Filed under: