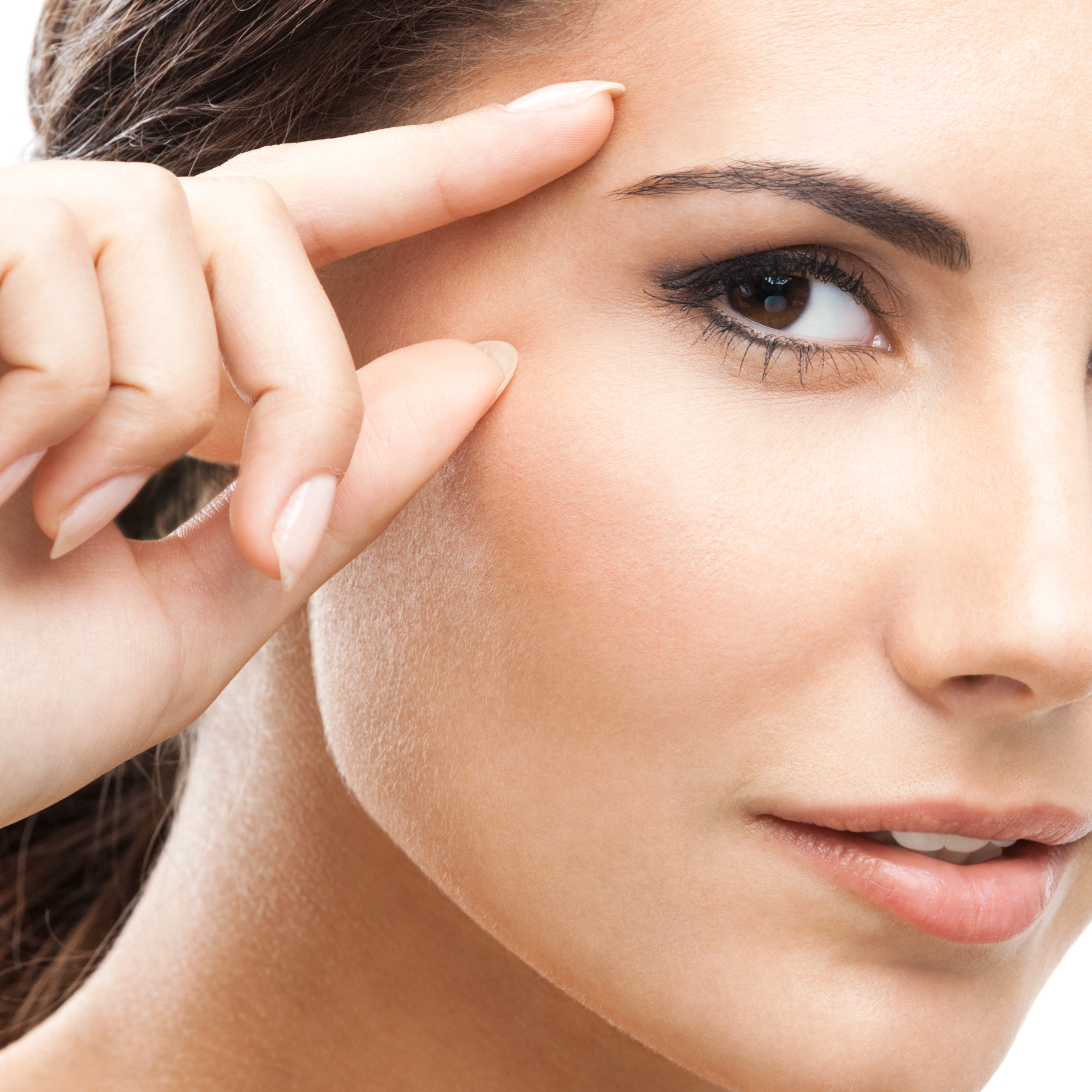 See Naturally-Beautiful Results with Before and After Photos
Are your friends always asking if you are okay or telling you that you look tired? Does your face always look sleepy and worn out? Are you upset by the fact that your outward appearance doesn't reflect your inner vigor and energy? While crow's feet and other fine lines and wrinkles are often targeted as the first signs of the natural aging process, small changes to the eyelids can also play a dramatic role in making us look older than we feel. The delicate skin of the upper eyelid is extremely susceptible to changes brought on by time and environmental exposure, and common complaints such as droopiness or heaviness, sagging, and even excess skin folds, can all contribute to a worn out, chronically tired appearance.
Luckily, upper eyelid surgery (blepharoplasty) with Dr. Kenneth Steinsapir, world-renowned oculofacial and cosmetic surgeon in Beverly Hills, California, can easily correct these aesthetic concerns and restore your fresh, youthful glow! Dr. Steinsapir's innovative eye surgery techniques and personalized approach ensure a treatment plan that is precisely designed to target your unique problem areas, refresh your appearance, and reverse troubling cosmetic concerns before they develop into more serious medical problems. Dr. Steinsapir's developed his cutting-edge surgical techniques in order to ensure that the integrity of the eyelid is preserved while minimizing damage to the delicate eyelid tissue. The result is consistently beautiful eyes that revitalize your appearance, subtly enhance your natural beauty, and skillfully maintain the delicate balance of your facial features.
The best way to appreciate the dramatic impact that upper eyelid lift surgery can have is to examine untouched, unedited Before and After photos of actual patients who have benefited from Dr. Steinsapir's artistic vision and advanced techniques. These pictures clearly demonstrate the rejuvenating power of upper eyelid lift surgery, but also highlight the fact that Dr. Steinsapir's skilled, artistic approach maintains each patient's unique facial features and natural beauty. As these photos show, Dr. Steinsapir's patients look brighter, more refreshed, and more youthful. Other benefits of upper eyelid surgery include:
Eliminating puffiness and swelling on the upper eyelid
Removing sagging, superfluous skin
Reversing sagging in the upper eyelid by tightening and lifting the eyelid musculature
Smoothing the eyelid platform for better application of eye makeup
Dr. Steinsapir's innovative, less aggressive surgical techniques are designed not only to achieve successful, long-term results but also to hide scarring and reduce discomfort, recovery time, and the risk of complications as much as possible. Showing you these photos of Dr. Steinsapir's actual patients is, we believe, the best possible way to convince you of his artistic vision, his extensive training in eye surgery, his extensive experience performing these delicate procedures, and his absolute dedication to preserving the natural beauty of each patient with stunning, yet subtle, eye rejuvenation.

Dr. Steinsapir's private practice is located in Los Angeles, California. If you are interested in having upper eyelid surgery performed by a true expert, or would like additional information on other eye surgery or cosmetic surgery procedures, please contact our office today!

To learn more about procedures and treatments performed by Beverly Hills | Los Angeles Oculofacial Plastic Surgeon, Dr. Kenneth Steinsapir, contact us at 310-274-7422

Filed under: