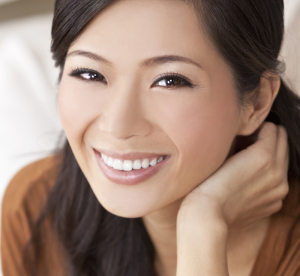 There are a lot of cosmetic surgeons out there advertising "expertise" in Asian eye surgery, which can make choosing the "right" surgeon complicated and confusing. Asian eye surgery is a specialized cosmetic surgery procedure requiring in-depth knowledge of both the natural anatomy of Asian facial structures and advanced surgical techniques in order to achieve a successful outcome that enhances the natural contours of the eye while preserving the distinctively "Asian" appearance of the double eyelid fold. When performed by a cosmetic surgeon who lacks experience performing Asian eye surgery or who utilizes "cookie-cutter" techniques, the results can be truly devastating.
So, how do you select the "right" surgeon? The key to finding the right cosmetic surgeon for your Asian eye surgery is to outline important criteria and then make sure your surgeon meets those criteria.
Dr. Kenneth Steinsapir offers decades of experience performing Asian eye surgery
Verify all claims of expertise by viewing untouched-up, unedited "Before and After" photos of Asian eye surgery performed on his or her patients, not "stock photos" from a generalized photo gallery.
Kenneth Steinsapir has performed countless Asian eye surgeries on patients from around the world, and during your research, we encourage you to view the successful results of these surgeries with candid, unedited photos of actual patients with whom Dr. Steinsapir has worked.
Dr. Kenneth Steinsapir has a demonstrated record of extensive training and expertise
Your surgeon's resume should demonstrate that he (or she) is Board Certified and that he or she has undergone specialized training in multiple forms of cosmetic surgery and eye surgery.
A graduate of the University of Chicago and UCLA School of Medicine, Dr. Steinsapir is board certified in ophthalmology and double-fellowship trained in Cosmetic Surgery and Oculofacial Surgery, and has completed multiple specialized fellowships in these fields. Indeed, his level of training is truly unique even among other cosmetic surgeons.
Dr. Kenneth Steinsapir offers extensive knowledge of specialized surgical techniques
Standard, Western surgical techniques don't work for Asian eye surgery. Look for a surgeon with knowledge of the specialized techniques required to successfully perform Asian eye surgery.
Steinsapir has developed an international reputation for his development of cutting-edge, less invasive techniques designed to enhance the natural beauty of the Asian eye, significantly improving upon traditional Western eye surgery techniques that are not appropriate for Asian facial anatomy. In fact, he has traveled extensively throughout Asia to teach these techniques.
Dr. Kenneth Steinsapir offers a truly personalized approach
You should never feel rushed through a consultation and you should never feel that your surgeon is trying to "sell" you on procedures or approaches that don't match your goals.
Steinsapir is deeply committed to the highest possible standards of patient care, which involves in-depth surgical consultations, development of a personalized surgical plan, and performing every procedure himself. Patients who have been rushed through consultations with other surgeons often comment with surprise on just how much time Dr. Steinsapir spent with them; a typical consultation with Dr. Steinsapir takes more than an hour!
If you would like to learn more about Asian eye surgery or would like to schedule an individual consultation with Dr. Steinsapir, please contact our Beverly Hills/Los Angeles office today. We look forward to hearing from you.

To learn more about procedures and treatments performed by Beverly Hills | Los Angeles Oculofacial Plastic Surgeon, Dr. Kenneth Steinsapir, contact us at 310-274-7422.

Filed under: