Cosmetic Eye Surgery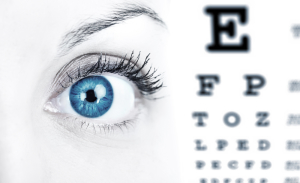 Many patients exploring cosmetic surgery to correct signs of advancing age, such as fine lines and wrinkles and a tired, worn-out appearance, come to Dr. Kenneth Steinsapir's Los Angeles, CA office believing that they need a dramatic surgical procedure like a full facelift. In fact, for many of these patients, cosmetic eye surgery that focuses on small alterations to the eyelids can achieve spectacular results that revitalize the entire face. Dr. Kenneth Steinsapir is a world renowned oculofacial and cosmetic surgeon who utilizes his innovative and highly-sought-after surgical techniques to enhance the bright, youthful sparkle of your eyes and rejuvenate your tired, worn out appearance.
Upper Eyelid Surgery (blepharoplasty): tightens and lifts eyelid musculature to create a refreshed, brighter appearance by eliminating fine lines and wrinkles, removing excess fat and skin, and correcting upper eyelid ptosis
Lower Eyelid Surgery (blepharoplasty): creates a revitalized, well-rested appearance by eliminating bags under the eyes, removing excess skin and correcting lower eyelid ptosis, and minimizing fine lines and wrinkles
Canthoplasty: improves the shape of eyes that are unbalanced or asymmetrical, corrects sagging and heavy eyelids, and/or enhances the almond shape of the eye by correcting the natural tilt of the eye at the outside corners
Asian eyelid surgery: Dr. Steinsapir has developed customized surgical techniques designed to improve and enhance your appearance while preserving the natural distinctiveness of the Asian eye. Specialized techniques for individuals of Asian descent include:

Asian blepharoplasty: corrects ptosis and excess fatty deposits around the eyes
Asian double fold surgery: enhances eyelid contours while maintaining and correcting the natural shape of the eye
Asian canthoplasty: improves eye definition and corrects asymmetries by enlarging the eye laterally at the outside

Revision Eyelid Surgery: more complicated than other eyelid surgeries due to previous alterations of the eyelid structure, revision surgery is designed to correct imperfect results of prior eyelid surgery to achieve the patient's aesthetic goals and enhance their natural beauty
Selecting the right cosmetic procedure to achieve your unique goals and accentuate your natural beauty is a critical part of the decision to pursue cosmetic surgery. Selecting the right surgeon is just as critical, however. Unfortunately, too many surgeons continue to perform specialized eye surgery without the detailed training on today's cutting-edge techniques, relying instead on traditional approaches and cookie-cutter surgical plans that can result in an unnatural, "over-worked" appearance that undermines, instead of enhances, your appearance.
Dr. Steinsapir is different.
With a degree of training unique even among plastic surgeons, Dr. Steinsapir is a Board Certified Ophthalmologist with extensive fellowship training in both cosmetic and oculofacial surgery. He attended medical school at UCLA and completed ophthalmology residency at the University of Chicago. Moreover, he has used his extensive training and years of experience to develop less aggressive surgical techniques designed to minimize damage to the delicate structures of the eye in order to achieve amazing rejuvenation that maintains, and even improves, the natural balance of the face. His innovative techniques, for which he has developed an international reputation as the best in the business, are also designed to minimize risk, discomfort, and downtime as much as possible.

Most critically, however, Dr. Steinsapir offers a personalized, patient-friendly approach. He plans and performs every eye surgery himself, taking the time to carefully diagnose the source of every aesthetic concern in order to develop a custom-tailored treatment plan designed to correct those concerns the right way, the first time! If you are seeking an approachable, caring surgeon with the skills and the experience needed to achieve natural-looking, simply stunning eye surgery results, we encourage you to contact Dr. Steinsapir to schedule your initial consultation today. We look forward to hearing from you!

To learn more about procedures and treatments performed by Beverly Hills | Los Angeles Oculofacial Plastic Surgeon, Dr. Kenneth Steinsapir, contact us at 310-274-7422.

Filed under: