Liposuction Details Beverly Hills
Liposuction Procedure | Liposuction Case Studies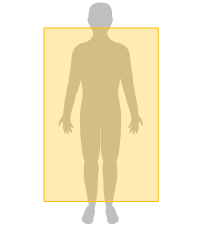 Liposuction is one of the most popular cosmetic surgery procedures. There is a lot of nonsense and confusion out there regarding this procedure. It is important to understand that liposuction is not a weight reduction method. It is solely about shaping or sculpting the body. It is for those areas and contours you just have not been able to rid yourself of by dieting or exercise. Liposuction is best for individuals who have a stable weight but are looking to improve the stomach, outer and inner thighs, flanks, male breasts, and lower face and neck.
Our weight is very much determined by what we eat and how much we exercise. Your stable weight will be affected only by changing these two components. When liposuction is performed, this equation is disturbed but eventually the weight represented by the fat removed at the time of liposuction will all come back unless you have reduced your caloric intake or increased your workout. The key with liposuction and why it is so successful as a sculpting method is that as this weight is regained it is more evenly distributed over the body leaving the area sculpted with its improved silhouette. While it is possible to gain enough weight to over come the benefit of the liposuction, generally the improvement in contour is relatively permanent provided one's body weight is stable.
Again, liposuction is not a weight reduction method. It is best for people with relatively stable weight and localized areas of the body that tend to retain extra fat. For women these areas tend to be the so-called saddlebags of the outer thighs, the top of the hips, flanks, abdomen, inner thighs, and inner knees. In men, it is usually the love handles, flanks, abdomen, and breasts. Some doctors advocate liposuction of the female breast but this tends to collapse and flatten the breasts. Aesthetically, most women are not excited to have the breasts flatten. It is more appropriate to consider breast surgery that improves the breast contour and projection. The lower face and neck of both men and women benefit greatly from liposuction.
There has been a great deal of concern and misinformation regarding the safety of liposuction. The main reason for this is that published studies have shown that Board Certified Plastic Surgeons are disproportionately responsible for liposuction related deaths and are much more likely to be sued for liposuction malpractice than other types of cosmetic surgeons. The State of Florida has carefully tracked deaths from office-based surgery since 2000. Between 2000 and 2007, there have been 31 deaths and 143 procedure related complications necessitating hospitalization. Of these, 8 deaths and 25 complications were related to liposuction or liposuction in conjunction with abdomenoplasty. Board certified physicians performed over 90% of these procedures. Board certified general plastic surgeons were responsible for 83% of the deaths and complications related to cosmetic surgery. In a study published in Plastic and Reconstructive Surgery, the lead journal for Board Certified General Plastic Surgeons, members of the American Society of Plastic Surgery reported an alarming mortality rate of 1 in 5000 liposuction cases! Thromboembolism accounted for 24% of the deaths. An article in the plastic surgery literature suggested that the mortality for liposuction in the hands of General Plastic Surgeons could be as high as 1 in 1000 cases (Daane and Rockwell. Analysis of methods for reporting severe and mortal lipoplasty complications. Aesthetic Plast Surg. 1999; 23:303-6). An article in the New England Journal of Medicine in 1999 looked at the toxicology of liposuction deaths and found that the mixture of lidocaine and general anesthesia contributed to the cause of death in 4 cases.
While this data is sobering, it is essential to understand that there is a much safer way to perform liposuction. Liposuction can be performed under very dilute local anesthesia and the fat can be removed with very small cannulas. This technique developed by Jeffery Klein, a Dermatologist, is widely used by Cosmetic Surgeons. In a recent review of 66,570 liposuctions performed using tumescent liposuction, there were no deaths. Dr. Steinsapir exclusively practices tumescent liposuction.
An intelligent question is to ask why there is such a big difference in the death rate associated with liposuction under general and tumescent liposuction under local anesthesia. Part of the issue is cultural and part of the issue is human nature. General Plastic Surgeons are accustom to operating on their patients under general anesthesia. Under general anesthesia there is no pain awareness by the patient. The surgeon can perform liposuction using oversized cannulas very quickly. An abdominal and flank liposuction that requires 4 hours in the office under local anesthesia may take as little as 45 minutes to perform under general anesthesia. However, there are some consequences of this speed. First, there is much more trauma. The muscles just under the fat tend to get beaten up. This translates into a prolonged recovery. Literally, it can take 6 to 8 weeks to feel normal after such a procedure. These procedures also create more blood loss even to the point of necessitating a blood transfusion. In contrast, the same liposuction performed under dilute tumescent local anesthesia is associated with almost no blood loss. Tiny cannulas that are used are no wider than 2 mm and some are the size of the needles used to deliver the dilute local anesthetic. Because the patient is awake for the procedure and only the fat to be removed is numb, the patient will report discomfort if the cannula approaches the underlying muscle. This prevents the muscles from being traumatized by surgery. Recovery is very rapid compared to the same procedure performed under general anesthesia. It is not unusual for people to return to work and their workouts in 2 days. The compression garment that is worn for 6 weeks after liposuction under general anesthesia is only needed for 5 or 6 days after tumescent liposuction. The downside is that tumescent liposuction takes significantly longer for the surgeon to perform and the surgeon needs to be prepared to talk with their patient during surgery. This means more contact time with the surgeon and ultimately a more expensive procedure. However, the increased safety and rapidity of recovery makes this a very easy choice.
Liposuction Case Study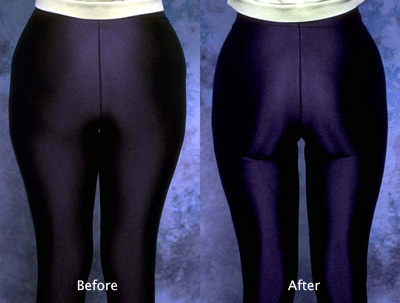 Frequently Asked Questions
Liposcution Surgery Expertise
Dr. Steinsapir is extensively trained in liposuction during a two year cosmetic surgery fellowship. He ha continued to refine his methods and techniques. Liposuction using the tumescent methods is surprisingly comfortable with rapid recovery. Many of this patients are working out in the gym just a few days after their liposuction procedure.