Oculoplastic Surgeon
Eyes are the most delicate external organ of the body. Any cosmetic surgery or other procedure involving the eyes should only be performed by a qualified and experienced cosmetic surgeon with specialized training in eye surgery. This will minimize any risk associated with the procedure because a trained facial surgeon will have a detailed understanding of the intricate eyelid anatomy.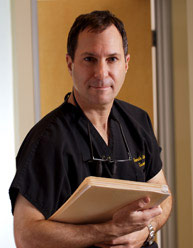 Dr. Kenneth D. Steinsapir is a leading Beverly Hills and Los Angeles oculofacial surgeon with strong academic and fellowship background and extensive experience in a range of eyelid procedures. Some of key surgeries performed by Dr. Steinsapir include eyelid lift, blepharoplasty, eyelid correction, eyelid reconstruction, and medical surgeries to correct eyelid ptosis and basal cell carcinoma of the eye.
Education and Training
Dr. Steinsapir is a multi-fellowship trained oculofacial cosmetic surgeon. He has received training from highly reputed institutions for various cosmetic surgery procedures as well as eye surgery procedures in particular. He provides advanced, customized facial and eye procedures to patients in Beverly Hills, Los Angeles, and other areas through his state of the art surgical practice. Dr. Steinsapir received a degree in medicine from the prestigious University of California, Los Angeles (UCLA), followed by a residency in Ophthalmology at the University of Chicago.
He completed a two-year fellowship in orbital surgery as well as a year-long fellowship in oculofacial plastic surgery at the eminent Jules Stein Eye Institute at the UCLA. He further completed another two years of fellowship training with a renowned plastic surgeon in Rancho Mirage.
Customized Treatment Approach
Oculofacial surgery is as much of an art as it is science. According to Dr. Steinsapir, each patient's facial anatomy as well as aesthetic goals are unique, and best results can be achieved only when the surgeon customizes the procedure to meet those goals.
Dr. Steinsapir focuses on personalized treatment to produce natural looking and subtle outcomes that achieve the highest patient satisfaction levels. He personally plans and performs the procedure, and maintains a follow up through the healing process.
Awards and Honors
For his contributions to the field of facial and eye surgery, Dr. Steinsapir has been recognized by many institutions and organizations. Some of his major honors include the following:
2011-2014 Best Doctors in America
2012-2014 Realself Top 100
2000 American Academy of Ophthalmology Achievement Award
1999 Jules Stein Eye Institute Alumni Research Award, UCLA School of Medicine
Teaching
Some of the key teaching assignments of Dr. Steinsapir include the following:
2005: Minimally invasive facial rejuvenation. ASOPRS Annual Scientific Symposium
2001-2004: Liposuction and Fat Transfer. ASOPRS Annual Scientific Symposium
2005: Small Incision facelift, fat transfer, cable lift, and facial liposuction. ASOPRS Annual Scientific Symposium
1997-Present: Attending Surgeon, LAC-Harbor/UCLA Medical Center. Torrance, California
Dr. Steinsapir has delivered numerous lectures nationally. His recent lecture in 2014 was in the area of structured micro blepharoplasty at the Jules Stein Eye Institute, David Geffen School of Medicine. He also holds a patent in the area of Cosmetic Use of Botulinum Toxin for the Treatment of Eyebrow and Forehead Ptosis, and Unwanted Eyebrow Expression.

To learn more about procedures and treatments performed by Beverly Hills | Los Angels Facial Plastic Surgeon, Dr. Kenneth Steinsapir, contact us at 310-274-7422.

Filed under: