DON'T TAKE OUR WORD FOR IT: YOUR EYES CAN SHOW YOU THE BENEFITS OF UPPER EYELID SURGERY!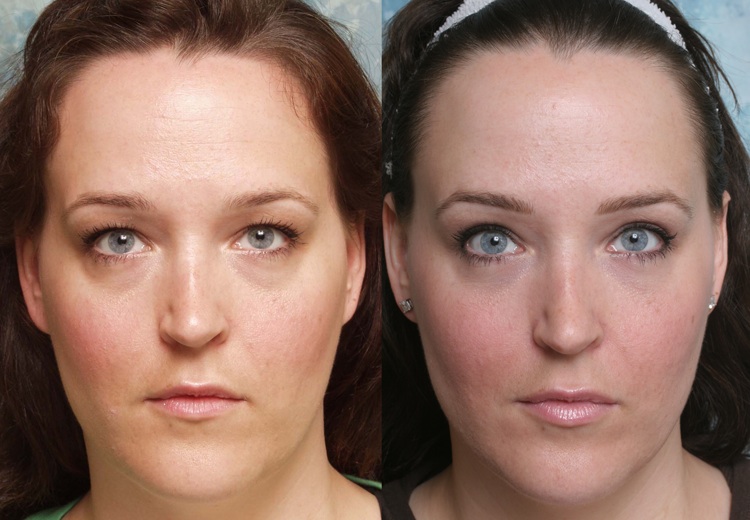 Do you feel like you always look tired and worn out, even if you have gotten a full night's rest? Are you surprised by the face that looks back at you in the mirror, a face that looks so much older than you expect? As we age, we often blame our aging appearance on wrinkles or laugh lines, when in fact even small changes to the area around the eyes can have an enormous impact on our overall appearance. Droopiness or heaviness of the upper eyelids, sagging of the thin, delicate skin around the upper eyelid, or even excess skin folds over the edge of the upper eyelid—these small changes can greatly contribute to a chronically tired, worn out appearance.
Luckily, these cosmetic problems overshadowing your inner vitality can easily be corrected with a personalized treatment plan including upper eyelid surgery with Dr. Kenneth Steinsapir, world-renowned oculofacial and cosmetic surgeon in beautiful Beverly Hills, California. Dr. Steinsapir's innovative eye surgery techniques are designed to subtly refresh your appearance and eliminate these troubling signs of aging before they lead to medical complications such as loss of peripheral vision or lack of light penetration into the eye. Dr. Steinsapir's cutting-edge approach to upper eyelid surgery focuses on preserving the integrity of the eyelid and minimizing damage to the delicate eyelid tissue, resulting in consistently beautiful changes to your eyelids that significantly improve your overall appearance, subtly enhance your natural beauty, and skillfully harmonize with other facial features.
VIEW NATURALLY-BEAUTIFUL RESULTS WITH BEFORE AND AFTER PHOTOS
A careful examination of these untouched, unedited Before and After photos—showing actual patients who have benefited from Dr. Steinsapir's artistic vision and advanced techniques—offers a clear demonstration of the rejuvenating potential of upper eyelid surgery. As these photos show, Dr. Steinsapir is committed to maintaining each individual's unique features and natural beauty, while helping them look brighter, more refreshed, and more youthful. Specific benefits of upper eyelid surgery as shown in these photos include:
The face appears less exhausted and more youthful after puffiness and swelling is eliminated
Eyes appear brighter and more alert after the removal of sagging, superfluous skin
Sagging in the upper eyelid is reversed by tightening and lifting the eyelid musculature
The application of eye makeup is helped by smoothing the eyelid platform
In addition to the stunning results obvious in these photos, Dr. Steinsapir's innovative techniques are designed to hide scarring and reduce risk as much as possible, as well as ensure your safety and decrease your recovery time. By viewing these photos of Dr. Steinsapir's actual patients, we hope that you will be convinced of his artistic vision, his extensive training in eye surgery and experience performing these delicate procedures, and his dedication to preserving the natural beauty of each individual patient through stunning, yet subtle, eye rejuvenation.

Dr. Steinsapir's private practice is located in beautiful Beverly Hills, California. If you are interested in having upper eyelid surgery performed by a true expert, or would like information on other eye surgery or cosmetic surgery procedures, please contact our office today!

To learn more about procedures and treatments performed by Beverly Hills | Los Angeles Oculofacial Plastic Surgeon, Dr. Kenneth Steinsapir, contact us at 310-274-7422

Filed under: