Revision Eyelid Surgery Before & After Photo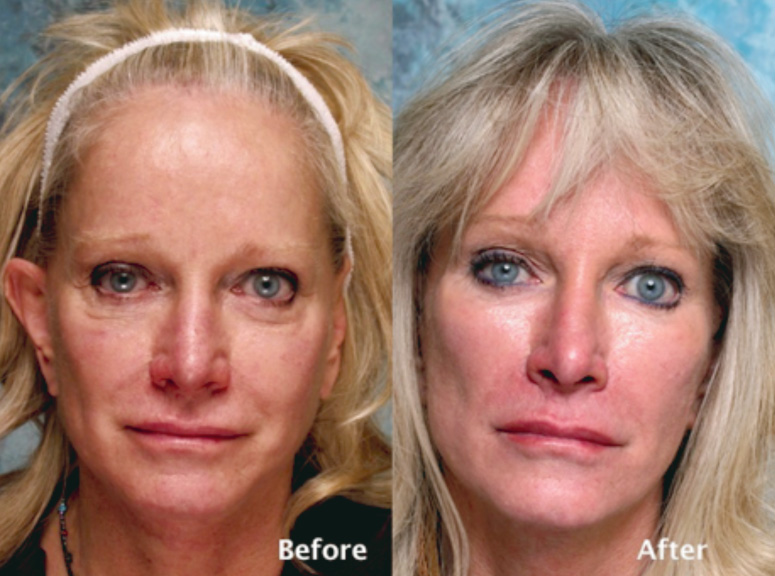 Eyelid revision is a procedure carried out when an initial eyelid surgery did not give expected results and the individual is motivated to improve the situation. Since the eyelid revision operates upon an area that has already undergone surgery, it is a complicated procedure. Reasons for carrying out this surgery include asymmetry, contour abnormalities, high eyelid height, difficulty closing the eye, and chronic corneal exposure and dryness after surgery. The necessary work is much more intricate than an initial eyelid surgery. Often a unique surgery must be designed to address the issues that cause the concern.
About the Eye Surgery
A techniques used for revising eyelid surgery are dictated by the anatomic finding contributing to patient concerns. It can be a combination of prior eyelid issues and new and often novel elements caused by the unsatisfactory surgery. For example, if a patient has difficulty in closing the eyes, it may be due to excess removal of skin during the original eyelid surgery or incorrectly placed internal sutures tethering the wrong structures. To correct such an anomalies, careful pre surgical analysis is performed during a lengthy consultation with the surgeon. A details plan is developed based on the anatomic findings determined at the time of consultation. Specialize techniques are then utilized to address the issues in the most aesthetically satisfactory manner. Special techniques for this purpose include advanced eyelid methods using a level of precision that few surgeons use routinely. Skin can be recruited without the necessity of a skin graft for a lower eyelid reconstruction by lifting the cheek vertically into the eyelid space over a hand carved orbital rim implant. Other graft materials may be utilized as well depending on the needs of a particular situation.
Despite the complexity of these reconstructions, they can be very comfortably performed using deep intravenous sedation. This type of anesthesia has significant advantages over general anesthesia. First, intubation is not needed. This means fewer drugs and faster post operative recovery. The level of the sedation can be varied so it is possible to have the patient open and close the eyelids during the procedure. This permits the surgery to be adjusted creating a level of finesse that is not possible under general anesthesia. The drugs used for deep sedation are very effective and comfortable. Many report that the overall experience was as good or better than prior experiences with anesthesia.
Recovery
The recovery process for a revision eyelid surgery depends on the kind of surgery you go through. Generally patients are pleasantly surprised that they had less discomfort and a faster recovery with the revisional surgery than the original procedure. This is primarily to the higher level of skill exercised by the surgeon performing the revisional work compared to the original surgeon. Since every situation is a bit different the surgeon will take time to discuss what can be expected for recovery in a given situation.

After surgery, wound care varies based on the nature of the work performed. Dr. Steinsapir has developed methods that minimize the post-operative care that his patients must actively perform. Unless instructed otherwise, he does not have his patients massage the eyelids, use products like vitamin E oil or silicone gel on the tissues. His methods do not rely on these manipulations which are often unreliable. Instead he finds that using methods he has developed and refined, there is very little need for post-operative manipulation.

For the first three weeks after a revision Blepharoplasty, you should not do any strenuous activity. Pain medication is generally only needed in the first 24 hours after surgery. Most patients are pleasantly surprised how comfortable the whole process was and this is often quite different than the initial procedure.

Dr. Kenneth D. Steinsapir is the leading expert in eyelid and cosmetic surgery, operating out of Beverly Hills, Los Angeles. He has the right experience to help you with a revision eyelid surgery.

To learn more about procedures and treatments performed by Plastic Surgeon, Dr. Kenneth Steinsapir, contact us at 310-274-7422.

Filed under: