Facelift Cost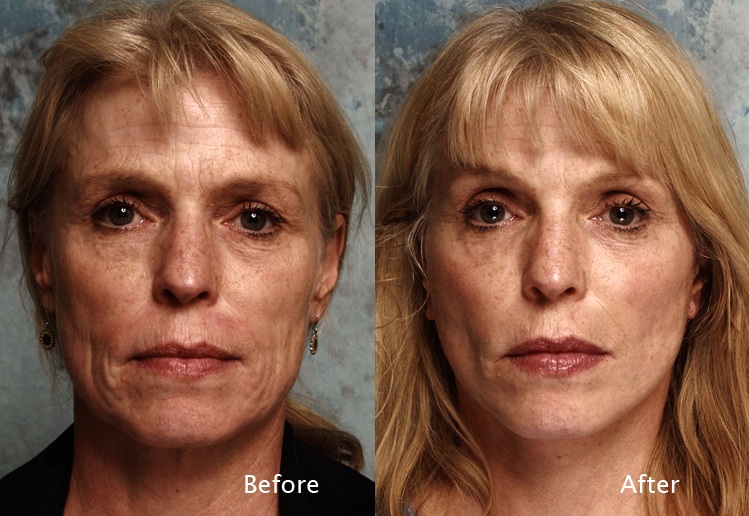 The facelift is a highly effective cosmetic surgery procedure designed to surgically remove or reduce the signs of aging from the face, and restore a more youthful facial appearance. The procedure may be performed alone or in conjunction with other facial procedures such as eye surgery or brow lift.
Dr. Kenneth Steinsapir is a board certified ophthalmologist and a well-known facial cosmetic surgeon providing facelift and other surgical and non-surgical procedures. Patients in Beverly Hills, Los Angeles and other areas have an opportunity to receive state of the art treatments from Dr. Steinsapir.
Cost Factors
The cost of a facelift surgery will usually vary from one practice to another, and may even vary from one patient to another at the same practice. A number of factors can influence the overall cost of the procedure.
Location of the Practice
The average cost of facelift procedure in Beverly Hills, Los Angeles, and surrounding areas may not necessarily be the same as the average cost in another state. This can happen because the cost of living will differ from one region to another, which can have an impact on the average cost of most goods and services, including cosmetic surgery procedures.
Plastic Surgeon's Fee
The fee charged by the cosmetic surgeon to perform facelift can differ on the basis of their education, skills and training, and experience in performing facelift procedures. According to the American Society of Plastic Surgeons (ASPS), patients should opt for the most appropriate surgeon for their needs, and factors such as the surgeon's fee should only be secondary considerations.
Anesthesia and Operating Facility Costs
Facelift procedure may be performed under general or local anesthesia, depending on the situation. The fee charged by the anesthesiologist will depend on their skills and experience. If the procedure is performed at a highly advanced surgical room with experienced staff and personalized care, the cost may be slightly higher than that of an average operating room.
Additional Costs
When estimating the costs of a facelift surgery, the patient should also consider any potential side expenses such as costs of medical tests, prescription medications, post-surgery visits to the surgeon's office and any other expenses.
Average Cost of Surgery
The facelift surgery, on average, may cost somewhere around $8,000 to $15,000 in the United States. The actual cost will depend on various factors. How complex and lengthy a particular procedure is likely to be will also make a difference to the overall costs.
If the facelift procedure is performed in conjunction with other surgeries such as rhinoplasty, otoplasty, chin augmentation, eyelid surgery, or another procedure, the cost will increase in proportion. A partial or mini facelift surgery may only cost around $5,000 to $8,000.
Insurance and Financing
In most cases, the cost of a facelift will not be covered under the patient's health policy because it is an elective procedure performed for aesthetic purposes. Patients may consider the option to get the procedure financed through professional medical care finance companies, banks, credit card extended payments or through personal borrowings from friends and family.

To learn more about procedures and treatments performed by Plastic Surgeon, Dr. Kenneth Steinsapir, contact us at 310-274-7422.

Filed under: